We Are Open For Business
About Us
Exceptional Customer Service
Whether you're scheduling an appointment, reviewing payment options, or following up on services already provided, we go out of our way to make everything as convenient as possible for you.
Highly-Qualified Technicians
We provide ongoing training for our service technicians. Our technicians are factory trained and qualified on all brands of heating in Ann Arbor, air conditioning in Ann Arbor and indoor air quality.
Punctuality & Professionalism
From emergency service to routine maintenance and service calls, our technicians will arrive promptly and get the project completed in a timely and efficient manner.
Safety, Security & Cleanliness
The safety and security of your family and your possessions is our highest priority. All employees receive a drug testing background check before hiring. Our service technicians and installers carry shoe covers and vacuums to make sure your home remains clean.
100% Satisfaction Guaranteed!
We are committed to providing the highest level of service and installation for heating in Ann Arbor in the industry. We provide a written Guarantee for 100% Satisfaction on all services and equipment installations.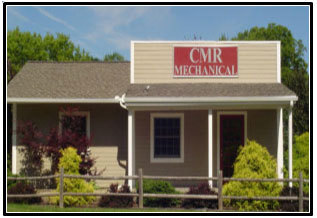 CMR Mechanical is a family owned licensed mechanical contractor based in Dexter, Michigan. We service your residential, commercial and industrial needs; while specializing in all types of heating and cooling systems, refrigeration, water heaters, boilers, back-up power generators, as well as many other products and services.

Our motto assures that by choosing CMR, we will regard you, your family, and your home with the utmost respect.

We service and maintain equipment that we have installed, as well as equipment installed by other companies.