We Are Open For Business
Commercial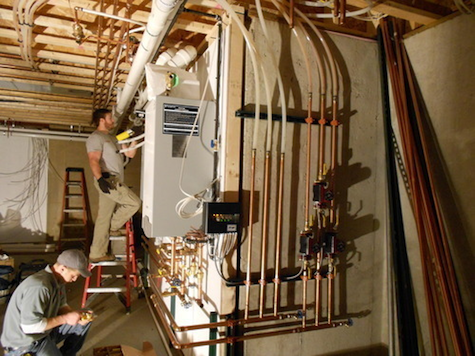 Do you have noisy air vents that disrupt your work?
Are certain areas in your office building too cold in the winter or too warm in the summer?
Do you want the equipment in your office building to last a long time, and not need constant service?
We install commercial split or package heat pumps, air conditioners, gas furnaces, and hanging unit heaters in buildings of all sizes – from small specialty shops and offices to commercial buildings and warehouses!

Our sales personnel have the knowledge and resources to assist system designers and building owners create safe, comfortable, cost-effective indoor environments in new and existing buildings. All our technicians are highly trained professionals who continue their education through ongoing training, so they stay up to date – assuring you the best service available.
At CMR Mechanical, we offer the following services:
Commercial Heating & Air Conditioning
HVAC System Maintenance
Rapid Response, 24 Hour Emergency On-Site Repair Service
Energy Management Thermostats
New System Installation
HVAC Leasing
Performance Based Planned Maintenance Service
System Tune - Up
Duct Design & Fabrication
Energy Savings
Indoor Air Quality (IAQ)
Give us a call at (734) 424-9555 to talk with the most customer-friendly provider of commercial heating and cooling in Ann Arbor! You can arrange an appointment for one of our experienced technicians to visit your business to evaluate your commercial heating and cooling needs. We're happy to install your new HVAC system today!
Contact us for information on upgrading your old system
or
installing a new system
or
servicing all brands of HVAC equipment.