We Are Open For Business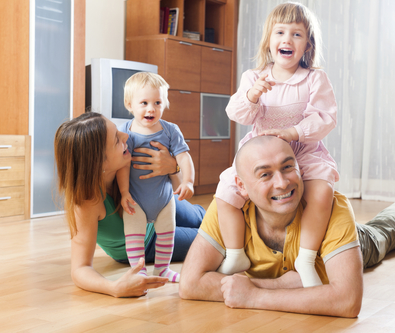 Save Money with a High Efficiency Furnace Installed by the Ann Arbor Furnace Experts!
Let's face it, everyone wants to save money, and that's exactly what you'll do when you let the experts for repairing your furnace in Ann Arbor install a modern high efficiency furnace in your home, replacing your older, less efficient model. We install anywhere in the Ann Arbor area including Dexter and Chelsea.
Significant Cost Savings
Today's highly efficient furnaces have an efficiency rate of up to 97%, which means that for every dollar you spend on fuel costs, 97% turns into heat for your home. Compared to older, less efficient furnaces that are often only 65% efficient, installing a 97% efficient furnace could return 32% of the cost of fuel BACK TO YOU, giving you that much more heat for you and your family!
Energy Saving Electronic Ignition
Trying to light a pilot light is never fun! The pilot light is constantly burning your fuel, and wasting it instead of turning it into heat for your house. Today's modern furnaces feature an electronic ignition, which is a safe and efficient means of igniting the burner when the thermostat tells the furnace to turn on!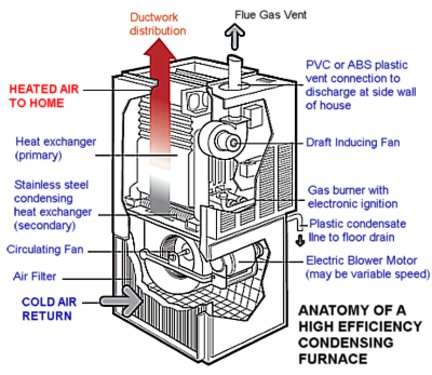 Is Your House Warm Enough During The Coldest Days?
Older furnaces, and even inefficient "builder-grade" furnaces in newer homes, are only designed to heat your house to a maximum of 50 to 60 degrees warmer than the outside temperature. That's fine when the temperature outside is 20 degrees or warmer, but what about those days and nights where the outside temperature stays below that? You and your family may be left in the cold! Upgrade that inefficient furnace to a high efficiency furnace today and have all the warmth you and your family need on the coldest winter days.
Plan Ahead For Replacing Your Furnace
The absolute worst time for you to replace your furnace is in the dead of winter when it's below zero, and your old furnace just broke down. You don't want your house and family freezing cold for the day it takes to do the replacement! That's why you should plan ahead and replace your old inefficient furnace when the weather's warm. Our expert furnaces installers based in Ann Arbor are ready to install your furnace now anywhere in the Ann Arbor, Dexter or Chelsea area.