We Are Open For Business
Heat Pump Services in Howell, Michigan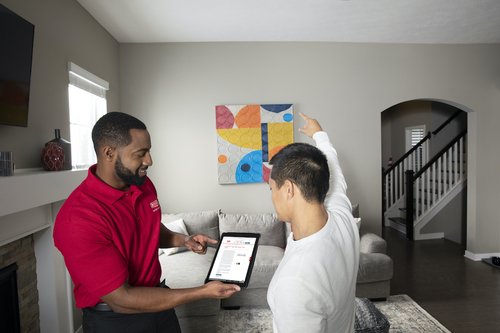 Are you looking for an efficient replacement for your air conditioner?
Do you want to save money on your heating bill?
Have you considered a heat pump?
How Does a Heat Pump Work?
A heat pump is one of the most energy and cost-efficient ways to cool your home. A heat pump heats and cools your home the same way, by moving heat from one place to another. When moving the hot air around, the pump uses a liquid refrigerant that circulates through an indoor coil and an outdoor compressor. In the summer, it absorbs heat from inside your home and moves it outside while retuning cooled air back inside.
CMR Can Install and Maintain Your Heat Pump in Howell, Michigan
Are you ready to make the switch? CMR can install and repair your heat pump in the Howell, Michigan area. Contact our experienced team at 734-424-1560 for all of your heating and cooling needs.