We Are Open For Business
Hybrid Heat Pumps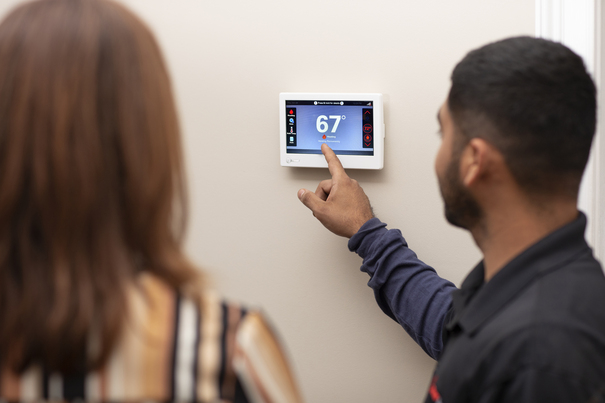 Naturally Control Climate and Cost
A heater in the winter and an air conditioner in the summer, heat pumps keep the temperature just how you like it and do it efficiently. For ultimate flexibility, pair it with a furnace to create a hybrid comfort system for greater efficiency in all seasons.
Heat pumps are common in regions with both heating and cooling needs. During the cooling season, heat pumps move warm air from your cool house outside. During the heating season, they do the opposite.
In a hybrid system, the furnace and heat pump operate based on the outdoor temperature. In extremely cold temperatures, the furnace will heat the home. As the temperature approaches 30 degrees and higher the heat pump takes over. This allows the homeowner the flexibility to use either a fossil fuel or electricity. This is done automatically with a lock out set point in the thermostat. There's no need for the homeowner to choose which component will heat the home. A heat pump will operate more frequently than a standard air conditioner due its heating capabilities. The hybrid system will truly pay you back with greatly reduced energy bills, especially when the homeowner is on propane or fuel oil.