We Are Open For Business
Heat Pump Services in Saline, Michigan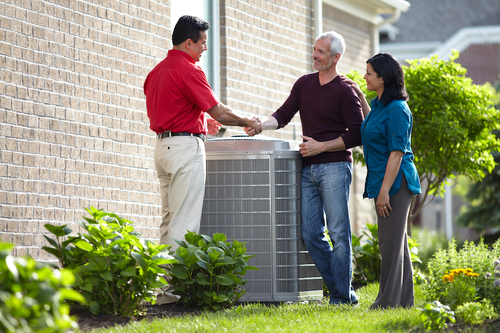 Are you looking for an efficient replacement for your air conditioner?
Do you want to save money on your heating bill?
If your air conditioner is on its last leg you may want to consider upgrading to a heat pump.
Benefits of a Heat Pump
Aside from an increase in efficiency, heat pumps offer a few other benefits compared to central air conditioning.
Easy to install: Switching to a heat pump is usually a simple process – installing ductless mini-splits in your home only requires punching a few holes in a wall.
Better air quality: Heat pumps regulate healthy moisture levels throughout the year, humidifying and dehumidifying when necessary.
Peace & Quiet: The new technologies in heat pumps allow for a much quieter and smoother experience than conventional air conditioning.
Stay Cool with a Heat Pump Installed in Saline, Michigan
Are you ready for an upgrade? Switching from a traditional air conditioner to a heat pump can save you on your monthly utility while providing better air quality. Contact us at 734-424-1560 to install your new heat pump near Saline, Michigan!