We Are Open For Business
Gas Boilers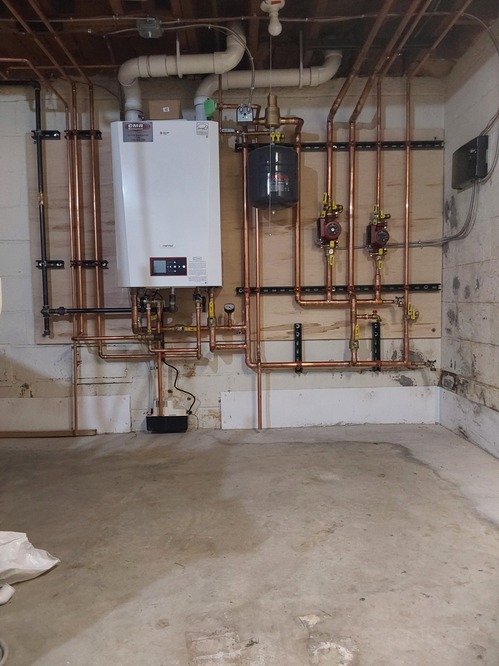 Ideal choice in fuel efficiency
If you are all about being green, then gas boilers may be the right choice for you. Gas boilers substantially reduce hazardous greenhouse gas emissions like sulfur oxides, particulate, and mercury. However, natural gas may not be available in the area in which you live because it depends on a distribution system.
According to Energy Star, "energy efficient certified boilers have annual fuel utilization efficiency (AFUE) ratings of 85% or greater. AFUE is the measure of heating equipment efficiency. They achieve greater efficiency with features, including:
electronic ignition, which eliminates the need to have the pilot light burning all the time
new combustion technologies that extract more heat from the same amount of fuel
sealed combustion that uses outside air to fuel the burner, reducing drafts and improving safety."
Types of Gas Boilers We Offer
Triangle Tube Prestige Solo Series
Triangle Tube Prestige Excellence
Triangle Tube Prestige Cascade System
Bosch Greenstar Condensing Boilers
Buderus Gas Condensing Boilers
Buderus Gas Conventional Boilers
Does CMR Install Boilers in Ann Arbor?
All our technicians are highly trained professionals who are constantly continuing their education through ongoing training, so they stay up to date, assuring you the best service available. If you're unsure about how to pick the right boiler for your home, call us today! We'd be happy to educate you about a new boiler in Ann Arbor today!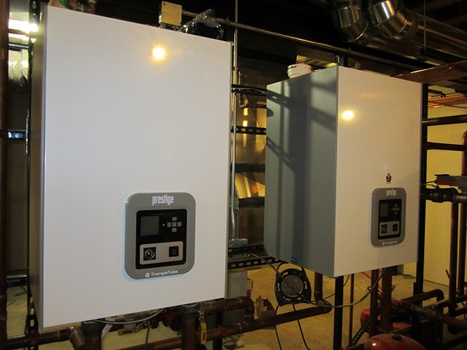 "Please thank your guys for a GREAT job. This is the nicest install that I think could have been done given the size of the equipment and the closet space available. I was never impressed or confident in the boiler we had as I always thought the install had been done by a non-professional. I researched doing a replacement myself and every installation manual I read look nothing like my old system. Now this install looks like the real deal. I can see that any maintenance that is needed down the road will be easily performed as everything is accessible. On top of the actual work done, you and your guys are a pleasure to work with. I have 100% confidence in leaving the house unattended when your people are onsite polite, knowledgeable and personable. It's not easy to find employees with one of these traits, let alone all three!"
Jerry and Heidi Tubbs