We Are Open For Business
7 Benefits of Radiant Floor Heat in Ann Arbor Homes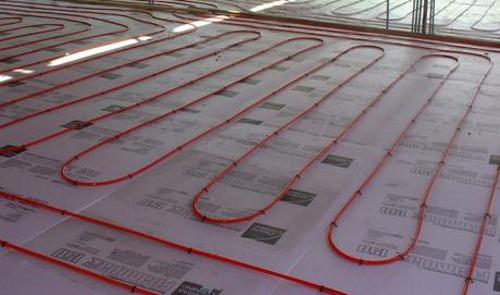 Is your house warm enough on the coldest days?
Do you suffer from terrible allergies?
Are your feet always cold?
We have the solution for you! Radiant floor heat installation!
Radiant floor heat provides many benefits to your home, health and checkbook including:
Eliminates duct losses.
Runs mostly silent.
Removes the circulation of allergens.
Uses a low amount of electricity.
Allows for a wide variety of energy sources to heat the liquid for Hydronic radiant floors.
Enables you to set different temperatures for each room.
Easier to maintain. No ducts to clean, and no filter to change.
Are you still not sure whether radiant floor heat is right for you? There are various types of radiant floor heat that you can choose from depending on your needs. According to Energy.gov, the types of radiant floor heat available include:
Air-heated radiant floors - Air cannot hold large amounts of heat, so radiant air floors are not cost-effective in residential applications, and infrequently installed, but they are one option.
Electric radiant floors - These floors typically consist of electric cables built into the floor. This is ideal for home additions when it is impractical to extend the heating system into a new space.
Hydronic radiant floors - This type of system pumps heated water from a boiler through tubing laid in a pattern under the floor. These are the most popular and cost-effective radiant heating systems for heating-dominated climates.
All our technicians are highly trained professionals who continue their education through ongoing training, so they stay up to date to assure you the best service available. CMR mechanical prides itself on honest, quality service!
If you'd like a free in-home evaluation of your existing radiant floor heat or forced air furnace in Ann Arbor, or any other professional advice about heating and cooling your home or business, please feel free to contact us at info@cmrmechanical.com or call (734) 424-9555. We're happy to help!