We Are Open For Business
Boilers Verses Furnaces: Which is Better for Your Ann Arbor Home?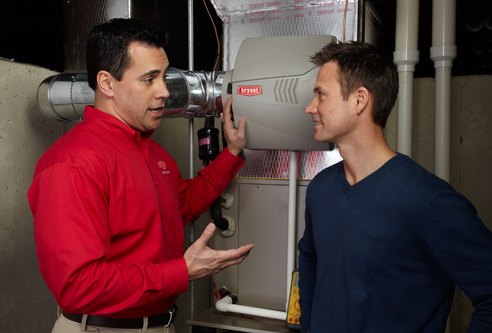 Do you have high energy bills?
Is your furnace or boiler's AFUE (annual fuel utilization efficiency) rating low?
Are you tired of dipping into your emergency fund because your energy bills are so high you can't afford them?
If you answered "Yes" to any of the above questions, then you may need to re-evaluate your energy appliances. By doing this, you could be saving hundreds of dollars like many others just like you who use energy efficient products.
According to EnergyStar.gov, "AFUE is a measure of how efficient the appliance is in converting the energy in its fuel to heat over the course of a typical year." In most cases, a high AFUE percentage is good, but if your AFUE percentage is lower than 80%, that's a sign that your furnace or boiler is inefficient, and you should replace it.
The minimum AFUE rating for types of boilers is the following:
gas-fired hot water boiler is 82%
gas-fired steam boiler is 80%
oil-fired hot water boiler is 84%
oil-fired steam boiler is 82%
The minimum AFUE rating for types of furnaces is the following:
gas-fired furnaces 80%
oil-fired furnaces 83%
electric-fired furnaces 78%
Most people want their Ann Arbor furnace bill to be as low as possible. Today's highly efficient furnaces have an efficiency rate of up to 97%, which means that for every dollar you spend on fuel costs, 97% turns into heat for your home. Compare this to older, less efficient furnaces that are often only 65% efficient. Installing a 97% efficiency furnace could return 32% of the cost of fuel BACK TO YOU, giving you that much more heat for you and your family!
All our technicians are highly trained professionals who are constantly continuing their education through ongoing training, so they stay up to date, assuring you the best service available. If you're unsure about which heating option is right for your home, call us today! We'd be happy to install a new boiler or furnace in Ann Arbor today!