We Are Open For Business
Mini Split Ann Arbor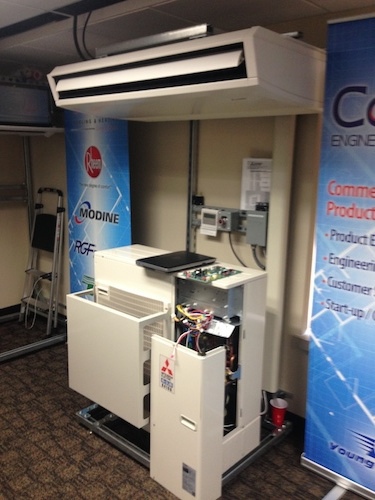 Get Rid of Your Insufficient Ann Arbor Heating & Cooling System Once And For All!
Do you own a home with a non-ducted system?
Are some of your rooms too cold in the winter or too hot in the summer?
Do you want the equipment in your home to last a long time, and not need to be serviced constantly?
Mini split systems are a great option for an older home without ductwork (like hydronic, radiant panels, and space heaters), because they are zone controlled for personalized needs! They offer a variety of comfort levels, plus advanced technology that quietly and efficiently cools or heats your home.
According to Energy.gov, mini split systems reduce energy losses associated with the bulky ductwork from a central forced air system. Energy losses can account for more than 30% of energy consumption for open space conditioning, especially if the ducts are in an unfinished area like an attic or crawl space. We'd like to share some benefits offered by mini split systems, including these:
Mini Split System Benefits:
They're small in size, which increases interior design flexibility
They're flexible for zoning (heating and cooling individual rooms)
They're safer, because there is only a small hole in the wall, unlike the through-the-wall and window-mounted room air conditioners, which can provide easy access for intruders
They save you energy and money!
Installation is easy!
Mini Split System Longevity
Anyone will tell you that, with proper maintenance, any heating and cooling system will last a long time. However, mini split systems have an average life cycle of 12 to 15 years. If you have neglected your heating and cooling system, and it's in need of maintenance, get a $140 clean and check inspection today!
Does CMR Install Mini Split Systems?
Yes! Give us a call at (734) 424-9555 to talk with the most customer-friendly providers of mini split Ann Arbor systems! You can arrange an appointment for one of our experienced technicians to visit your home or business to evaluate your heating and cooling Ann Arbor needs. We're happy to install your mini split system today!