We Are Open For Business
Do You Have Special Needs for Air Conditioning Your Ann Arbor Home?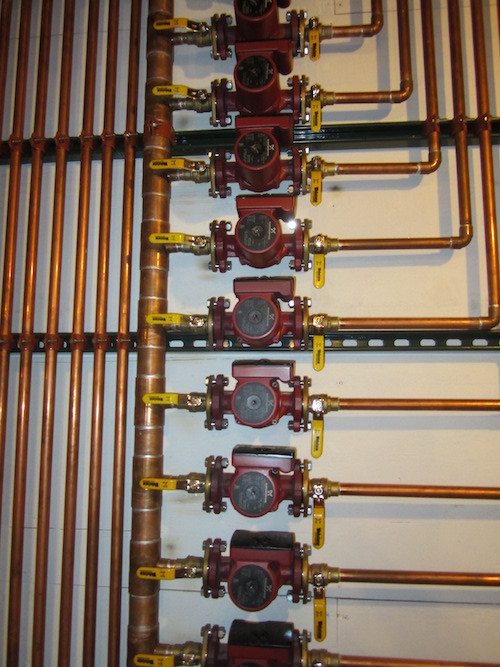 Air conditioning needs vary from place to place. Ann Arbor has its own unique climate considerations, including occasional severe winters and very hot, humid summers. Ann Arbor is also has one of the most allergy-causing botanical distribution in North America, making air filtration and pollen removal critical for any air conditioning system you install. When you consult with your heating and cooling company about air conditioning for your Ann Arbor Home, you'll want to make sure you discuss the pros and cons of major brands like Bryant, Carrier, Honeywell and Mitsubishi, as well as the special climate concerns in this area.
Which Air Conditioning System Should I Have Installed?
One of the most important considerations for your air conditioning is making sure you have the right size system. Too big, and you may be wasting money on the installation process, as well as the recurring costs of running and maintaining the system. Too small, and your system is likely to labor much harder than necessary. During a typical Ann Arbor summer, you'll feel much less comfortable if your system is too small to properly cool and ventilate your home. An undersized air conditioning system in Ann Arbor will likely wear out much more quickly than one that is properly sized.
Consider a High-Efficiency Air Conditioning System
You probably realize that air conditioning systems are much more efficient these days than they were even 5 year ago. If you live in Ann Arbor, and pay attention to the news and popular media, you know that Ann Arbor is a very green-conscious city, so there are a number of heating and cooling contractors in this area who pay attention to factors like efficiency, environmental issues, and social impact. The beauty of installing a high-efficiency air conditioning system is that you are not only saving money on your heating and cooling bills, you are probably reducing your carbon footprint and supporting the advancement of green technology.
The Air Conditioning Return on Investment
Despite our best intentions, when we're faced with a hot, humid Ann Arbor summer, most of us will run the air conditioningmore than we planned to when we were thinking about how to save money. That's a good reason to think not just about price, but about return on investment. Most good quality air conditioning systems will last at least ten years, so what you pay when you run the system is at least as important as what you pay when you install the system. We've talked about how a good quality air conditioning system made by a reputable company like Bryant, Carrier, Honeywell or Mitsubishi can save you on operating costs. But as you consider how to cool your Ann Arbor home, you should also consider the cost of upkeep, maintenance and repair. Investing in one of these high quality systems will help ensure that your maintenance costs are reasonable and your costs of repair are as low as possible.
If you'd like to set up an appointment with one of our representatives who can help educate you about the air conditioning needs of your Ann Arbor home, please send us an email at info@cmrmechanical.com or call us today at (734) 424-9555.
How Much Do These Systems cost?
The best way to determine the cost of a SpacePak or Unico high-velocity system is to have one of our trained installers visit your home or business. A critical part of preparing an estimate is understanding exactly what labor will be involved in your installation, and this labor can vary tremendously depending on whether we are installing in new construction or retrofitting an older home, whether you already have a radiant heating system, heat pump, or geothermal system, and what type of heating and A/C system makes the most sense for your structure. The good news is that small duct or mini-duct central air and heating systems can be surprisingly efficient to install.
What are the warranties?
The standard warranty is 12 months from the date of installation, on parts, although Unico will extend the warranty to five years when their systems are installed by factory trained technicians and registered with the company.
Can I get a quote on a SpacePak or Unico system from CMR Mechanical?
Absolutely. Call us today at (734) 424-9555 to arrange an appointment for one of our representatives to visit your home or business.