We Are Open For Business
What You Don't Know About Air Conditioning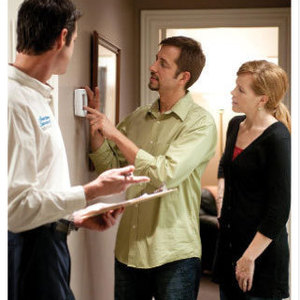 Have you ever wondered how an air conditioner works?
Do you know who invented the first modern air conditioner?
When you finish reading this article, you'll have learned almost everything there is to know about how an air conditioner works, and how it keeps you cool in the summer!
According to our research, air conditioning can be defined as maintaining suitable humidity in all parts of a building. In 1902, Willis Haviland Carrier designed the first modern air conditioning system, beginning an industry that changed the way most of us live.
How Does an Air Conditioning System Work?
According to Ashrae, these steps are what makes an air conditioner work:
Pulling outside air in
Cooling air by blowing it over a set of cold pipes (called an evaporator coil)
Filling the evaporator coil with a refrigerant, which changes from a liquid to a gas as it absorbs heat from the air
Pumping the refrigerant outside the house to another coil where it gives up its heat and changes back into a liquid
Condensing the refrigerant from a gas back into a fluid with the outside coil
Moving the refrigerant between the two coils and changing the pressure of the refrigerant so all the refrigerant evaporates or condenses in the appropriate coils
Air Conditioning in Ann Arbor Receives A Return on Investment
Despite our best intentions, when we're faced with a hot, humid summer, most of us will run the air conditioner more than we planned. That's a good reason to think not just about price, but about the return on your investment. Most good quality air conditioning systems will last at least ten years, so what you pay when you run the system is at least as important as what you pay when you install it. But, as you consider how to cool your Ann Arbor home, you should also consider the cost of upkeep, maintenance and repair. Investing in a high quality system like Bryant, Honeywell, or Carrier will help ensure that your maintenance costs are reasonable and your costs of repair are as low as possible.
Does CMR Install Air Conditioners in Ann Arbor?
Yes. We'd be happy to sit down with you and discuss your heating and cooling needs. Because we're a family oriented local business, we enjoy meeting people in and around Dexter, Ann Arbor, Chelsea, Ypsilanti, Plymouth, Milan, Whitmore Lake, and Saline.
Give us a call at (734) 424-9555 if you'd like to learn more about the best available air conditioning Ann Arbor has to offer.