Air Conditioner Covers and Cages: What You Need to Know!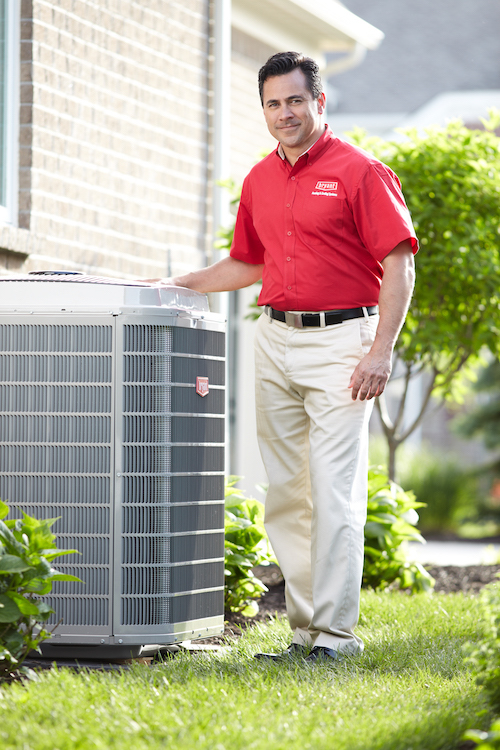 Do you know if your AC unit will be safe this summer? Interested in protecting the air conditioner in your Ann Arbor home? Want to learn more about covers and cages?
When a new air conditioning unit would likely cost at least a few thousand dollars, it makes sense for homeowners to protect what they've got from damage and vandalism. But because the AC unit sits outside and is typically not even in use for a large part of the year, it can be easy for us to neglect this appliance. Air conditioning units are tough and built to withstand a lot; but that doesn't mean there isn't more you can do to protect your air conditioning for your Ann Arbor home!
Take a moment and look at the basics and benefits of two of the simplest options to protect your AC unit: covers and cages.
Air Conditioner Covers
AC units are tough and built to withstand pretty much anything the weather forecast throws at them. They don't need protection from the snow, rain, or even dirt. Leaves, nuts, and other falling debris, however, this can be an issue in autumn. Stuck inside the AC, this debris can trap moisture and cause rust and corrosion which can dramatically shorten the life of your unit or require costly repairs.
A simple cover placed over your air conditioner at the beginning of autumn can prevent trapped moisture and help avoid damage. When selecting and placing your cover, be sure the air conditioner is not completely covered and there is still room for air flow. Preventing air flow with the cover can cause moisture to buildup and result in the same corrosion you get from leaves. Covers should block the top of the unit and only go down the sides about six inches.
Air Conditioner Cages
AC units may seem like a strange thing to vandalize or steal, but these appliances actually make easy targets for someone looking to make a quick hundred bucks. What criminals are looking for is the copper wiring inside your air conditioner which can be scrapped for cash. Because your AC is outside, maybe even in a little hidden corner of your yard, people can actually get away with stealing easily.
What can you to stop this crime? The industry has come up with a pretty solid solution to AC unit theft with secure metal cages that are a significant deterrent to any thief. Cages aren't cheap, but they're a mere fraction of the cost of a whole new unit! And not only is the cage going to protect your AC unit from potential vandals, it will dramatically decrease the likelihood your house will even be considered a target for copper theft.
In addition to cages, you can prevent copper theft and protect your air conditioner by installing motion detection lights and electric alarms, or by planting shrubs around your unit for camouflage.
Call CMR Mechanical for Air Conditioning in Ann Arbor
To protect your air conditioner unit, using a cover and cage will go a long way. But when issues come up or it's time for new air conditioning in Ann Arbor, reach out to CMR Mechanical for quality service. We're always just a call away with our 24-hour service line.