Getting an Air Conditioning Estimate: 12 Questions You Must Ask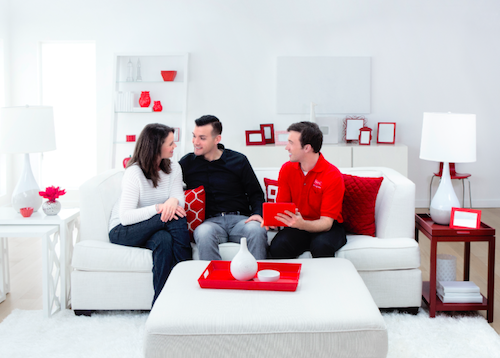 Considering updating your air conditioning in Ann Arbor? Want to be prepared when you get an estimate for a new air conditioner? Not sure what questions you should ask the professional providing an estimate?
Starting the search for new air conditioning in Ann Arbor can be intimidating. The units are typically fairly pricey and most of us aren't exactly experts in heating and cooling. What can you do to make sure you're getting a good deal and top-quality service? Our best advice is to be prepared from the beginning, while you're getting estimates. Put together a list of questions to ask during your estimate and you'll feel more informed about the products and services you will pay for and get a good sense of the professionalism of the company providing an estimate.
Not sure where to begin? We thought that might be an issue, so we built a list of helpful questions you can ask during any estimate for air conditioning.
Questions to ask during your estimate for air conditioning in Ann Arbor.
1. What size system do I need?
Make sure the estimate is factoring in the size of your home, the shade it gets during the day, and other factors when determining the size you need. Rather than just assuming you need the same size as what you already have, you want the estimate to start from scratch.
2. What brands do you offer?
Follow-up this question with a probe into why the company offers those brands. You'll probably learn a lot about AC and the company you'll potentially be working with. You can dig into some brand research on your own time after you get the estimate.
3. Do I need ductwork?
You don't want to pay for half a job and end up with a new AC and leaky ducts that are costing big bucks. Ask the estimator about your ducts to make sure they've been examined and you know what you're in for.
4. What new technologies should I consider?
Depending on your current situation, different options like ductless systems or upgraded accessories could be the best choice for you. Get some options rather than just going with the standard.
5. What can I expect for efficiency?
Whether you're keen on being green or not, efficient machines will save you money. Ask about Energy Star appliances and the SEER rating… higher ratings mean more savings!
6. When can you start work?
Ideally, you're shopping for new air conditioning in Ann Arbor before peak season hits, but that's not always how things work out. You want to know upfront if you'll be waiting a few days or several weeks to get started.
7. Can you provide proof of insurance?
In most cases, if you're contracting a company to do work on your home, you want to be sure they carry insurance. Asking for proof upfront is a good practice to assure you don't forget to look into it later on.
8. What guarantees or warranties are provided?
Find out if the company has any guarantees on the work provided or has service included for a period following installation. Learn what you can about warranties for the new system as well.
9. How are permits handled?
You'll probably need a permit for the installation of new air conditioning in Ann Arbor, and you don't want to be the one stuck handling the paperwork. The installing company should offer this service as a standard.
10. Can you tell me about rebates or tax credits?
Depending on the type of unit you go for, you may be eligible for rebates and tax credits. This is something you want to know early on because it will affect your bottom line and which AC unit you ultimately decide to install.
11. What is the final cost?
If you're like most buyers, you want to know what you'll be paying out the door, no surprises. Because you're getting an estimate, the price isn't necessarily guaranteed, but make sure you're looking at a number that includes everything down to the sales tax!
12. What are my payment options?
Selecting a top-of-the-line system and quality installation definitely isn't free, so if you want to talk about financing or a payment term, ask during the estimate.
Call CMR Mechanical today for an air conditioning estimate!
Even if you don't know that much about heating and cooling, these questions will help you sound like a pro. Unless the estimating company is trustworthy and offering quality products and service, it's not likely they'll make it through this list of questions unscathed.
For an estimate on new air conditioning in Ann Arbor, give CMR Mechanical a call today.