Energy Saving Tips for Restaurants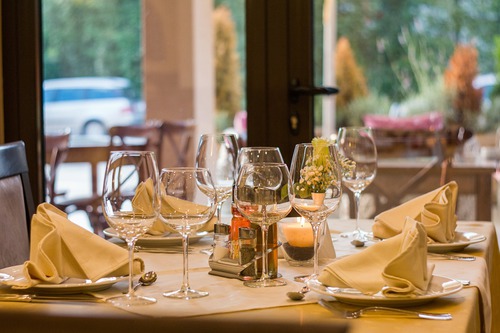 Do you own or are you in charge of business operations for a busy restaurant?
Are you trying to cut down your energy costs?
According to the U.S. Department of Energy's ENERGY STAR program, "high-volume, quick-serve restaurants may use ten times more energy than other commercial buildings."
To ensure your business can reduce energy costs and keep all your equipment – including the air conditioner and furnace – in great shape, here are some no-cost tips that can help:
Don't leave refrigerator doors open! Each time the door opens, up to 30% of cooled air can escape.
Make sure all the seals and refrigerator and freezer doors are in good operating condition.
Clean your refrigerator coils often so the compressors can operate efficiently.
Make sure all your appliances are in proper working order to increase energy efficiency.
Also, did you know that HVAC accounts for the highest portion of energy consumption at restaurants?
You could probably guess that HVAC improvements represent the biggest energy savings opportunity for your restaurant business.
If you adjust your thermostat by one degree, you can potentially save 4 to 5 percent in energy usage.
Smart thermostats and controls can take human forgetfulness out of the equation. Automated settings help ensure proper temperature adjustments when your restaurant is unoccupied.
Save Money With Regular Maintenance!
Along with your other appliances, don't neglect your air conditioner! Inspections ensure that you're AC will run as efficiently as possible. We're positive that you hate high energy bills … most people do!
Research shows that regular inspections help reduce your monthly energy bill by up to 15 percent. Why not do something to help lower your costs each month?
Call CMR Mechanical for Air Conditioning in Ann Arbor
Call us today at 734-424-9555 to schedule an appointment. We'll measure and determine your needs for air conditioning in your Ann Arbor home or business.