Heat Pumps are Better for the Environment and Your Wallet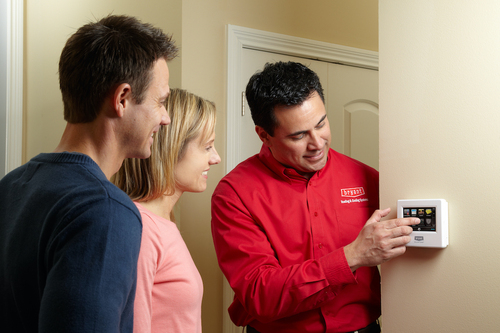 Are you looking for ways to reduce greenhouse gas emissions?
Do you wish there were more accessible, cost-effective ways to reduce your carbon footprint?
Installing a heat pump in your home will not only take some of the pressure off your wallet but is also an environmentally friendly heating and cooling option!
How are heat pumps better for the environment?
Heat pumps run on electricity rather than fossil fuels, so you don't need to worry about your home's oil consumption! A heat pump uses about one-third as much electricity as electric baseboard heaters while consuming considerably less energy than a traditional gas or oil furnace.
Ground-source pumps, or geothermal heat pumps, transfer heat from the ground, making them more efficient due to the consistent temperature underground. When the weather gets warmer, the heat pump can reverse its heating process and act like an air conditioner unit.
How do heat pumps save me money?
Heat pumps are more affordable to run than combustion-based heating systems. The more energy efficient the system is, the greater the long-term savings on energy bills. Heat pumps also require less maintenance than the average furnace. The system will need to be checked once a year.
The Eco-Friendly Option with a Heat Pump in Ann Arbor
Are you ready to go green with a heat pump in Ann Arbor? Effectively heat and cool your home when you upgrade your service equipment. If you're ready to reduce your heating bill and your gas consumption, contact us at (734)424-9555 to install and maintain your new heat pump.