Furnace Installation in Dexter, MI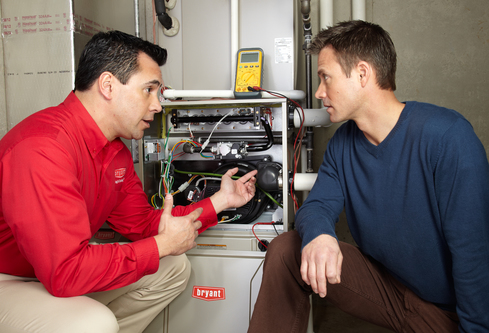 Do you need a furnace installation in Dexter or the surrounding areas?
At CMR Mechanical, we're committed to providing you the highest level of service and installation in the industry! In fact, we put our 100% Satisfaction Guarantee for equipment and all services in writing! Our technicians are factory trained and qualified on indoor air quality and all brands of furnaces for installation.
We'll send one of our factory trained professionals to evaluate your existing furnace in Dexter and explain your options if it needs replacing. Winters in Michigan can be especially harsh with consecutive days at below zero temperatures and wind chills making it feel even more frigid. Don't wait till the last minute to schedule an appointment!
Booking Your Appointment is as Easy as 1, 2, 3!
Whether you're scheduling an appointment, reviewing payment options, or following up on services already provided, we go out of our way to make everything as convenient as possible for you.
"CMR installed a new very efficient furnace, air cleaner, humidifier and AC...and removed all old equipment...and added new ductwork for heat vents and cold air returns. The work went beautifully....any difficulties that arose were dealt with thoughtfully and the end result was better than I'd hoped for. Scott was the team lead and he was great to work with. I was always consulted and things were carefully explained. The job took six days and all the people involved were very very good....truly, I am thrilled with the end result. I really think if this is how they handle a complicated job like mine....they can do any job that comes their way. I whole heartedly recommend CMR for furnace installation in Dexter!"
Pat, Dexter, MI
Furnace Installation in Dexter: Plan Ahead
The absolute worst time for you to replace your furnace is in the dead of winter when it's below zero, and your old furnace just broke down. You don't want your house and family freezing cold for the day it takes to do the replacement! That's why you should plan ahead and replace your old inefficient furnace when the weather's warm. Our expert furnaces installers based in Ann Arbor are ready to install your furnace now anywhere in the Ann Arbor, Dexter or Chelsea area.
Call us today at 734-424-9555 to schedule an appointment. We'll measure your home and survey your needs during a furnace installation to recommend the correct solutions to maximize your comfort!