Reduce Airborne Contaminants with the Halo-LED Whole Home Purification System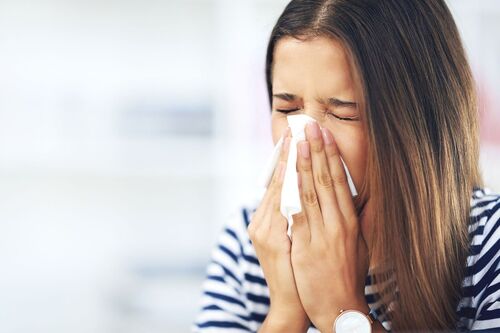 Worried about the air you breathe?
Want cleaner air in your home?
Want to protect your family from airborne contaminants?
Halo-LED Whole Home Purification System can protect you and your family from harmful bacteria in the air that can cause illness, asthma, and allergies.
"For energy savings to extend the life of the cell, the unit turns on/off with the HVAC blower," according to RGF Environmental Group. "The Halo-LED proactively purifies every cubic inch of air conditioned space, clearing your home of airborne and surface contaminants. The Halo-LED easily installs into your existing HVAC system. When the blower turns on, it activates the unit, producing ionized hydro peroxide molecules that are distributed into the entire airspace of your home, not just one room.
Every time a hydro peroxide molecule comes into contact with contaminants it quickly breaks them down and destroys them, restoring the air to its clean, natural state. The system also uses positive and negative ions to charge the air, causing dust, dander and pollen to stick together, making your existing air filter equipment more efficient at capturing these particles."
Purify the Air You Breath for Years to Come!
At CMR Mechanical, you'll find we take our job and your family's comfort very seriously and we greatly value the trust that you place in us.
Call us today at 734-424-1560 to schedule an appointment. We'll measure your home and survey your needs to recommend the appropriate air filtration system for your furnace in Ann Arbor to maximize your comfort. We're committed to providing you excellent service. In fact, we put our 100% Satisfaction Guarantee for equipment and all services in writing!