How Heat Pumps Seamlessly Adapt to Changing Weather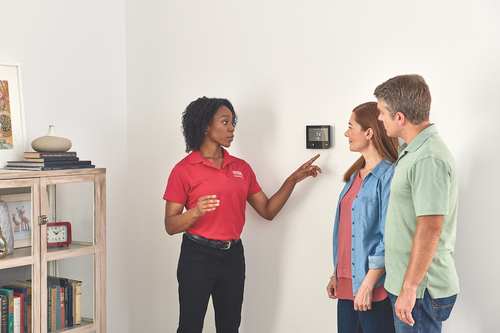 Is your mind focused on hayrides and pumpkin patches?
As the leaves begin to turn and the air takes on a crisp chill, you may be gearing up for the inevitable shift in seasons.
When temperatures drop in the fall, there's still heat energy available in the environment. Heat pumps tap into this latent heat, making them efficient for year-round temperature regulation.
Modern heat pump technology incorporates advanced features to adapt seamlessly to changing weather conditions:
Variable-Speed Compressors: These allow heat pumps to modulate their capacity based on demand. On milder fall days, they can operate at lower speeds, saving energy while maintaining your comfort.
Smart Thermostats: Connected thermostats learn your preferences and adjust the heat pump's settings accordingly, optimizing efficiency and comfort for you and your family.
Zoning Systems: These systems allow you to divide your home into zones, each with its own thermostat. This means you can heat or cool only the areas you're using, further enhancing both comfort and efficiency.
Energy Efficiency and Cost Savings:
Heat pump's ability to adapt to changing fall weather isn't just convenient; it's also a smart financial choice. Heat pumps offer higher energy efficiency compared to traditional heating and cooling systems, leading to lower utility bills for you.
Take on Fall with a Heat Pump in Ann Arbor
If you're considering upgrading your HVAC system, look no further than a heat pump in Ann Arbor to seamlessly adapt to the changing seasons and keep your home comfortable all year.
Contact our team at (734)424-1560 to install your heat pump today!