Best Heating and Cooling Options for a Finished Basement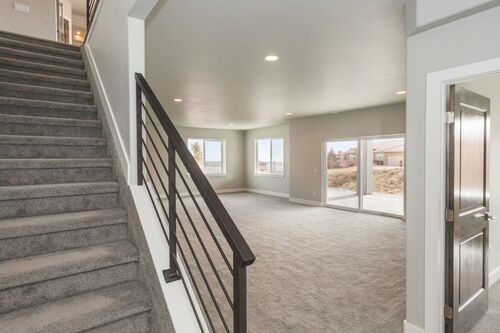 Are you looking to enhance your living experience in your basement?
Whether you use it for recreation, as a movie room or additional living quarters, you'll want to make sure the temperature is as comfortable as the rest of your house.
Here's a few options for heating and cooling your finished basement:
Extend your existing HVAC system. This may require additional ductwork to direct air flow to the basement.
Add a fireplace! You may be able to add a fireplace is you already have a chimney in your home, but may not provide the adequate amount of heat you're looking for.
Radiant heated floors are also another great option! By installing panels in your flooring, it will keep your room cozy all year long.
Ventless gas heaters are quick and easy to use. However, some people are nervous about this option due to safety concerns.
Space heaters are a budget-friendly option and can provide instant warmth! However, this option also poses some safety concerns. Make sure you follow the specific guidelines for whichever product you purchase.
Customize Your Design for Heating and Cooling Your Ann Arbor Home
Imagine having the home of your dreams! How would you like to personalize your space? Almost anything is possible!
You can zone your home any way you want! You can put in a geothermal system if it makes sense. You can even install a Reheau Control system that allows different areas of your home to be kept at different temperatures. How would the members of your household like it if you could customize each zone? Imagine the possibilities!
100% Satisfaction Guaranteed Heating and Cooling Your Ann Arbor Home
Written agreements are important so you don't get misled. It can be troublesome to find out that a contractor you hire doesn't have your best interests in mind. Imagine how great it would be to have a worry-free experience!
At CMR Mechanical, our contractors put a 100% Satisfaction Guarantee for equipment and all services in writing. It's our promise to you!
We're committed to providing you with the highest level of service and installation in the industry. Whether you're scheduling an appointment, reviewing payment options, or following up on services already provided, we go out of our way to make everything as convenient as possible for you.
Get Started Today: Schedule Your Appointment
Call us today at 734-424-9555 to schedule an appointment. We'll measure your home and survey your needs to recommend the correct heating and cooling system to maximize your comfort. CMR Mechanical is committed to providing you excellent service. In fact, we put our 100% Satisfaction Guarantee for equipment and all services in writing.