How Do Power Surges Affect Your HVAC System?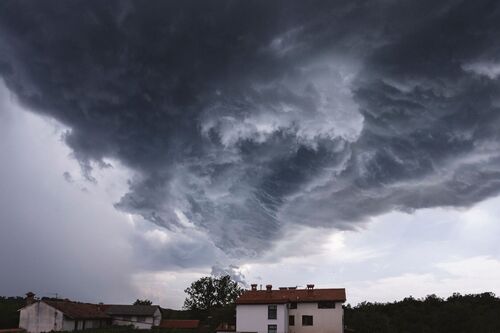 Want to protect your HVAC system from storms?
Are you worried about power surges and how they can affect your HVAC system?
Are you wondering how you can protect your HVAC unit from damage?
While your heating and air conditioning system can withstand the rain, it cannot withstand all power surges. A power surge could result in immediate destruction to your unit, or a slow and steady breakdown from repeated surges - even if it doesn't show obvious signs of damage at first.
Thinking About Surge Protection?
Lightning is the most powerful form of surge, but the majority of surge-related damage is not caused by lightning. Smaller, daily surges from local power plants have the potential to damage your system. Downed lines or even routine maintenance can send a jolt through the system. Even your own demanding appliances can potentially cause damage to other appliances in your home if not properly protected.
Our Experts on Heating and Cooling in Ann Arbor Work for You!
Creating a comfortable and healthy home for your family is our top priority. It can be a challenge to find highly trained specialists with moral and ethical values but, at CMR Mechanical, we protect your home before, during, and after installation! Heating and cooling Ann Arbor homes is what we do best, and we're here to make YOU happy!
Do you want to keep your air conditioner and furnace running as efficiently as possible? Do you want to lower your electric bills? Want to improve the air quality in your home?
If you answered, "Yes" to any of the above questions, contact us today! You can arrange an appointment for one of our experienced technicians to visit your home to evaluate your heating, cooling and air purification needs. We're happy to install your new HVAC system today!