How to Save Money this Winter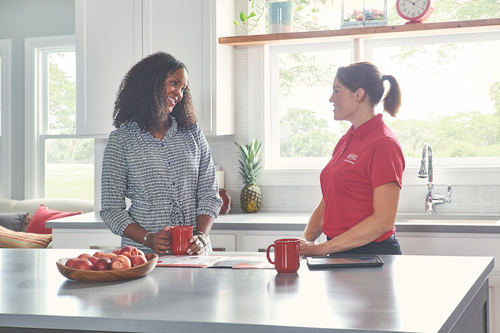 Are you worried about your heating bill this winter?
Do you want some simple tips to keep your wallet happy?
Winter is nearly here and you may be dreading your next few energy bills. Keeping your home comfortable in the colder months is a necessity, but it doesn't mean you have to break the bank! There are many easy ways to keep the cold out without putting extra strain on your furnace and your bill. Try out the following tips in the coming months:
Look for Leaks
Air leaks around your house provide a sneaky way for the cold to get in. You might be constantly turning up your heat without knowing that drafts are coming in and bringing the temperature down. Weatherstripping doors and windows is an efficient way to seal any entrances that might be overlooked.
Keep an Eye on Your Thermostat
When you're at home, it's ok to keep your house nice and comfortable, but when you're away, turn down the temperature on your thermostat. You can save a lot of money on your energy bill by staying on top of the temperature in your home and adjusting it when necessary.
Don't Forget About the Sun
Even in the winter, the sun can provide a great natural source of warmth in your home. While you should keep blinds and curtains closed to stave away the cold when it's gloomy, letting in sunlight during the day can make a difference in heating your house. You don't have to completely rely on your thermostat!
Service your System
Getting an HVAC inspection in the fall is the best way to prepare your system for the winter. You won't want to deal with replacing a malfunctioning furnace in the middle of January. A thorough check-up of your system can reveal issues that might need to be addressed.
Schedule a Check Up on Your Furnace in Ann Arbor with the Experts at CMR Mechanical
If you haven't had your HVAC system inspected in a while, scheduling a tune-up may be a good idea. Having equipment cleaned and maintained is important to help your system last as long as possible and work efficiently. CMR Mechanical's trained technicians specialize in checking the health of residential heating and cooling systems and providing services to improve the system's efficiency. Give us a call at (734) 424-9555 to schedule an inspection of your HVAC system and furnace in Ann Arbor.