Most Common Issues with Your Furnace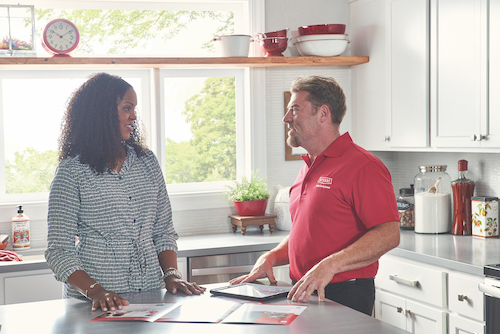 Is your furnace acting up?
Not kicking on?
Is it failing to properly heat your home?
Try these troubleshooting tips before you call in the pros!
Check your furnace filter! Dirt and dust can quickly interrupt airflow and worsen your furnaces performance. If you hold your filter up to the light and no light can pass through the filter, it's time for a new one!
Check your thermostat! Make sure your home is set to heat. You should hear the furnace click on when the temperature drops. How old are the batteries? Replace them if they're more than a couple of years old.
Check the furnace switch and electrical panel. Make sure power is turned on at the fuse box. If you need to reset your breaker, flip the switch all the way off before flipping it back on.
Check furnace flame for a blue color. If the flame is out, you'll have to relight it. A yellow flame can mean that something's wrong.
Ensure the front panel is secure. Some furnaces will fail to operate normally if the front access panel isn't fully secure and pressed into place.
Check all vents and registers to make sure they're open. If your vents are closed, this could be restricting air flow to properly heat your home.
Improve the Indoor Air Quality in Your Ann Arbor Home Today!
We're the experts when it comes to improving the efficiency and indoor air quality of Ann Arbor homes. We'll measure your home and survey your needs to recommend the correct heating and cooling system to maximize your comfort.
Schedule Your Fall Clean & Check Inspection with the Heating and Cooling Experts at CMR Mechanical
If you're not ready to install a new heating system, tuning up the system you already have is always a good idea. Having equipment cleaned and maintained is important to make your system last as long as possible and work efficiently. CMR Mechanical's trained technicians specialize in checking the health of residential heating systems and providing services to improve the system's efficiency. You'll notice a difference in how your home feels, and it's a great way to extend the life of your system.
So don't fear that refreshing fall chill. If you make some of these changes to your home this season, one change you won't have to stress about is your energy bill.
CMR Mechanical is committed to providing you excellent service. In fact, we put our 100% Satisfaction Guarantee for equipment and all services in writing. Call us today at 734-424-1560 to schedule an appointment.