Prepare Your HVAC for Spring and Summer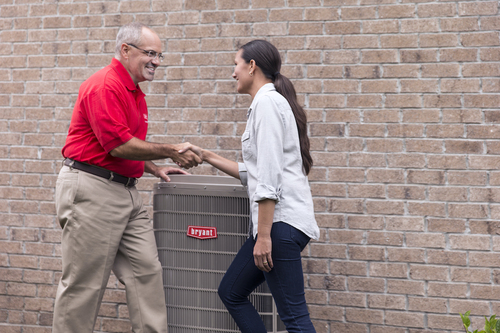 Are you ready to enjoy warmer weather and kick on the AC?
Have you already set your summer schedule on the thermostat?
You're probably impatiently waiting for better weather, so make sure your air conditioner is ready too!
Here are things you can do to prepare your air conditioner for the summer heat:
Change Your Air Filter
Having a clean air filter is important for a new season. When air filters get dirty, it makes the system work harder to push the cold air where it needs to go. It's best to change your air filter every sixty days, but you may want to change it more frequently if you have pets or other factors that may lead to more dust in your home.
Clear Your Air Ducts
The air from your AC unit travels through air ducts before cooling your home. Ensuring your air ducts are clear of obstructions, making sure there are no loose or broken seals, and the vents are open guarantees proper airflow.
Shade the System
Even your AC unit needs a break from the sun!
Consider arranging a canopy over your air conditioner, or having your unit installed near natural shade to avoid overheating. If you put your unit under shade, just make sure there's at least two feet of clearance.
Invest in a Dehumidifier
Excess humidity in the air makes it harder for your air conditioner to achieve the set, desirable temperature. When you invest in a dehumidifier, you save energy and the costs associated with maintaining your AC unit.
Is Your Air Conditioner in Ann Arbor Ready for Summer Heat?
Do you think your AC needs a little more TLC?
The summer heat can take a toll on your air conditioner, especially when combined with seasonal humidity. If you think your air conditioner in Ann Arbor needs more help transitioning to warmer weather, contact us at (734)424-1560 to make sure you stay cool this summer!