How to Reduce Asthma this Spring!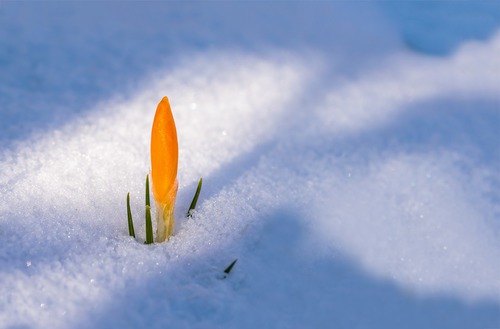 Do you or a loved one suffer from asthma?
Does your home's indoor air quality worry you?
When was the last time you scheduled a clean and check inspection on your air conditioner?
Dust can trigger asthma and reduce your home's indoor air quality. There are many things you can do at home to help decrease your asthma symptoms, including cleaning your HVAC:
1. Preventing Dust Circulation – Air filters capture dust and prevent it from getting distributed throughout your home. Using a high-quality filter and changing it regularly will increase the amount of dust it traps.
2. Dust Mite Infestations – Dust mites are microscopic bugs that can inhibit your respiratory system.
3. Moderate Indoor Humidity Levels - Dust mites need moisture to survive. By running your HVAC system, it will reduce humidity levels in your home so dust mites can't live.
4. Neutralize Bacteria and Virus Particles - Air cleaners help eliminate other asthma triggers, like pollen and mold spores. Our trained technicians can install an air purifier in your home so you don't have to worry about asthma flare-ups or attacks as often.
5. Monitor Carbon Monoxide Levels – A carbon monoxide detector can alert you to dangerous levels in your home, giving you and your family peace of mind.
6. Removing Chemical Odors – Household cleaning products can give off harmful fumes that could trigger your asthma. These chemicals are filtered out through your HVAC system using a high-quality air filter.
7. Reducing the Impact of Weather Changes - Maintaining consistent temperatures on your thermostat will help you breathe easier and avoid the discomfort of respiratory distress.
Knowledgeable Contractors for Air Conditioning in Ann Arbor
At CMR Mechanical, we provide ongoing training for our service technicians. Our techs are factory trained and qualified on virtually all brands of heating and cooling equipment and indoor air quality. We'll never try to sell you a system or upgrade you don't need. We'll explain the problem if one exists, and help you understand how it should be repaired.
Schedule a Clean and Check to Ensure Your Air Conditioning in Your Ann Arbor Home is Top-Notch!
If you'd like a free in-home evaluation of your existing air conditioning in your Ann Arbor home, or any other professional advice about heating and cooling please feel free to contact us at info@cmrmechanical.com or call (734) 424-9555. CMR Mechanical prides itself on honest, quality service!

"I have used CMR Mechanical for many years to maintain my steam boiler. They are very knowledgeable and, at my request, have helped me understand how to maintain it. Whenever I have had a problem they responded promptly. I never feel as if they are pushing me to spend extra money. On the contrary, have helped me figure out how not to have emergency calls in the winter and, in fact, my need to call them in the winter has gone away since we changed what to do during routine fall maintenance. I would recommend them without reservation," says Eve in Ann Arbor, Michigan.