Telltale Signs Your Refrigerant Is Leaking: Heating Your Ann Arbor Home
Spring is just around the corner, and that means it's time to check your heat pump! As the experts on heating in the Ann Arbor area, one of the most common questions we're asked this time of year is whether a heat pump is leaking refrigerant.
Most homeowners notice potential leaks in the spring because they notice that their system is not cooling like it should. Many homeowners don't notice this during the winter because the heat pump runs on backup heat without them noticing. If your heat pump is doing this, it's costing you money!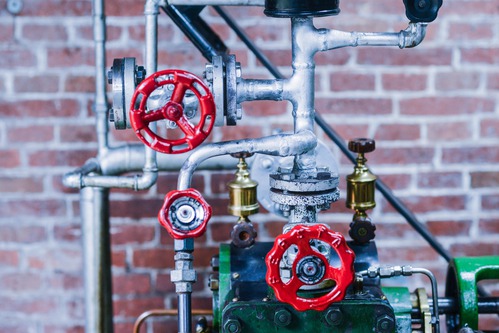 Is Your Refrigerant Running?
If you think your heat pump might be leaking refrigerant, how do you tell? There are three telltale signs:
1. Check your electric bill! If your heat pump is running on backup, you'll have a much higher bill than normal.
2. Check your gas bill too. If you have a dual fuel pump, your gas may also be much higher than normal.
3. Check your thermostat! If you notice your thermostat "lagging," your pump might be leaking refrigerant. This happens when your thermostat is trying to keep up with your temperature setting.
Where's the Leak?
So, you might have a leak. A leak can occur anywhere in the system, but the most leaks occur in the accumulator. Accumulators are located in the condenser and are exposed to the weather. Unfortunately, they wear and rust out with time.
If your accumulator has rusted out—don't worry. It's not a cheap fix, but it won't break the bank either. Our skilled technicians can cut out the accumulator, recover the refrigerant, replace the accumulator and get your system back up and running in no time.
If your leak has occurred elsewhere in the system, our experts can quickly diagnose that, too.
Should I Replace or Repair?
If your heating system does have a leak, your next major decision is whether to replace or repair it.
Consider replacing your system if the heat pump is older than about 12 years. In our experience, that's the point when the efficiency benefits of a new system outweigh the cost of repair.
You should also know that if your system has been leaking refrigerant, it's also likely leaking oil. Most compressors are hermetically sealed, meaning that it's very difficult to add oil, and a total replacement of the compressor will be necessary.
When you add new oil to the system, it's important that the old and new oil don't mix. This means that with older systems, you may also need to replace your line set. That's why replacement is often a better option with older systems.
With newer systems, repair is usually your best bet. When done right by our trained technicians, repair can save you money.
At CMR, our trained technicians will begin the repair process with a detailed diagnosis of your system. Identifying a leak in one part doesn't guarantee there aren't others, and we like to make sure we've identified all possible sources of a leak. Our trained technicians will perform leak tests with highly pressurized nitrogen gas and evaluate your system before restoring any refrigerant to the heat pump.
Fix Your Leak Today: Schedule with a Skilled Technician
It's cold out and heating your Ann Arbor home is important. By fixing refrigerant leaks, you can save on bills and stop a little problem from getting worse. If you've checked your bills and thermostat and think you have a refrigerant leak, let one of our qualified technicians give you a hand today!