Rheem Hybrid 80-gallon Water Heater is Your Family's Solution for Taking Long Showers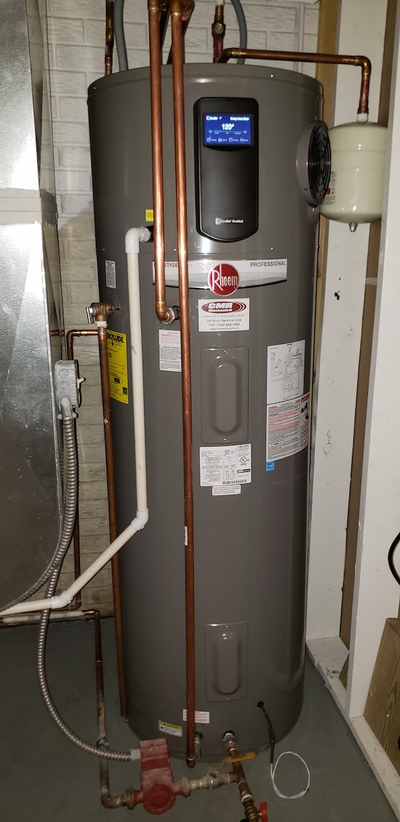 Are you exploring different water heater options?
Do you often run out of hot water?
Do your family members like taking long hot showers?
We have a solution to reduce your chances of freezing the next time you take a shower!
Rheem recently released a new hybrid 80-gallon water heater with a heat pump that's tied into two geothermal units. The energy efficiency of this unit can save you up to $5000 in lifetime savings compared to a conventional water heater. The unit has a built-in LED digital display with external water and leak sensors. The unit can be connected to your Wi-Fi and home network and will alert you on your phone if there's an issue, alarm, or if it needs adjusting. It will even monitor your energy usage!
Need a New Water Heater in your Ann Arbor Home?
We've got you covered at CMR Mechanical! You'll find we take our job and your family's comfort very seriously and we greatly value the trust that you place in us.
Call us today at 734-424-9555 to schedule an appointment. We'll measure your home and survey your needs to recommend the appropriate water heater for your Ann Arbor home to maximize your comfort. We're committed to providing you excellent service. In fact, we put our 100% Satisfaction Guarantee for equipment and all services in writing!