The Safety Advantages of a Heat Pump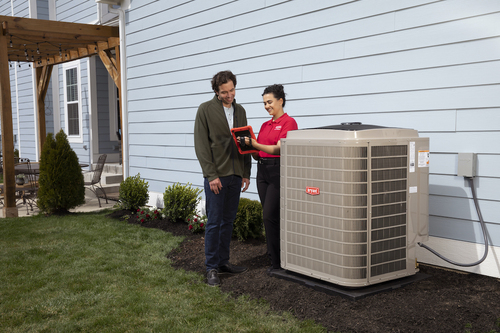 Are you concerned about the safety of traditional heating systems?
Do you wish your current heating system didn't rely on gas?
With modern technology, heat pumps offer a secure and worry-free heating and cooling solution for your home or business.
Electrical Safety
Unlike traditional systems that rely on combustion or open flames, heat pumps use electricity. With no need for gas, heat pumps significantly reduce the risk of fire hazards and ensure a safer indoor environment.
No Combustion or Indoor Air Quality Concerns
Furnaces and boilers burn fuel to generate heat. This process can introduce pollutants into the indoor air, potentially compromising air quality and posing health risks. Heat pumps transfer heat using refrigerants and electricity, eliminating the need for combustion.
Reduced Fire Hazards
Heat pumps eliminate the need for fuel storage, such as oil tanks or propane cylinders, which can leak. By avoiding the use of flammable fuels, heat pumps reduce the risk of fire; a big plus for residential and commercial spaces where safety is a top priority.
Outdoor Unit Placement
Heat pumps have an outdoor unit that houses the compressor and heat exchange components. Locating the equipment outside, limits potential noise or vibrations from the heat pump and keeps them away from living areas. Additionally, the Outdoor placement minimizes the risk of accidental contact with equipment, ensuring safety for your family.
Feel Secure Installing a Heat Pump in Ann Arbor
Do you feel safe leaving your home with the heat on?
Whether for residential or commercial applications, investing in a heat pump system provides not only comfort and energy efficiency but peace of mind. Embrace the safety advantages of heat pumps in Ann Arbor and create a secure and healthy environment for your home or business today.
Contact our team at (734)424-9555 to install your heat pump today!