Spring Cleanup Can Make a Difference!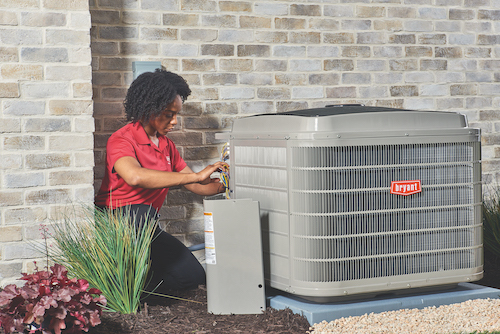 It's been a long Michigan winter!
Do you keep up with regular maintenance on your HVAC?
Is it time to schedule a check-up?
If you're a seasonal allergy sufferer, it's important to give your heating and cooling system a spring cleaning. Here's some things you should keep in mind:
Start by changing your air filter! Your air filter removes contaminants as air flows through your system.
Clean your vents! Air vents throughout your home collect dust and debris over the winter. Use a cloth to remove buildup.
Keep vents clear! Are your vents blocked by furniture or décor? If your vents are blocked, it can become difficult to regulate the temperature in your home.
Check your thermostat and programming! Have you replaced the batteries recently? You may need to reprogram your thermostat for the spring and summer with schedules to match your home's occupancy schedules and comfort preferences.
Clear the area around your indoor components! Don't store items near your HVAC. This can restrict airflow to your unit and may also cause a fire if the materials kept near your system is flammable.
Need an Air Conditioner Repair in Ann Arbor?
Whether you're ready to upgrade your thermostat, in need of an air conditioner repair or have questions about what type of thermostat is the best choice to improve your home's efficiency, CMR Mechanical is ready to help! As experienced heating and cooling specialists and authorized installers of Nest Eco-Friendly Smart Thermostats, we can make your home more efficient with the right thermostat.
Get Started Today: Schedule Your Appointment
Contact us today at 734-424-1560 to schedule an appointment. We'll measure your home and survey your needs to recommend the correct heating and cooling system to maximize your comfort. CMR Mechanical is committed to providing you excellent service. In fact, we put our 100% Satisfaction Guarantee for equipment and all services in writing.