Top Benefits of Heat Pumps for Cold Weather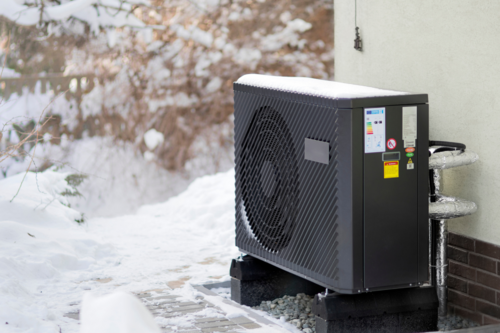 Are you pulling out your winter gear from storage?
As the days grow shorter and the temperature drops, Michiganders know winter is just around the corner.
With the promise of snowflakes and cozy evenings by the fire, there also comes the inevitable concern of keeping your home warm and comfortable during the chilly months.
If you're tired of the high energy bills and maintenance of traditional heating systems, consider a modern alternative: heat pumps.
Why Heat Pumps Shine in Winter
Heat pumps are gaining popularity, and for good reason! These modern heating and cooling systems have several key benefits that make them an excellent choice for the cold Michigan winters:
Energy Efficiency: Unlike traditional furnaces, which create heat by burning fuel, heat pumps work by transferring heat from one place to another. This process requires much less energy and can be up to 50% more efficient, resulting in lower energy bills.
Versatility: Heat pumps are not limited to just heating. They can also provide cooling during the hot Michigan summers, making them a year-round solution for your home.
Consistent Comfort: Heat pumps provide consistent heating without the sudden blasts of hot air that furnaces often produce. Even temperature distribution creates a cozier and more comfortable living environment.
Quiet Operation: Heat pumps are known for their quiet operation, so you won't be disturbed by loud furnace noises during the night or while relaxing at home.
Longer Lifespan: Heat pumps tend to have a longer lifespan than traditional heating systems. With proper maintenance, a heat pump can last 15-20 years or more, whereas traditional furnaces or boilers may need replacement sooner.
Explore the Benefits of a Heat Pump in Your Ann Arbor Home
Embrace the future of home heating and ensure your winter is warm, cozy, and cost-effective with a heat pump in Ann Arbor. Winter may be coming, but you'll be well-prepared with this modern heating solution. Contact our team to get your home connected to a modern heating system.