We Are Open For Business
Brown Home Two System Geothermal
This home located in Brighton, Mi. had a very elaborate heating and cooling system. Two 5 ton Climatemaster Geothermal systems were installed along side a 95% efficient Triangle Tube boiler. This system completely heats and cools the home as well as having snow melting capabilities for winter.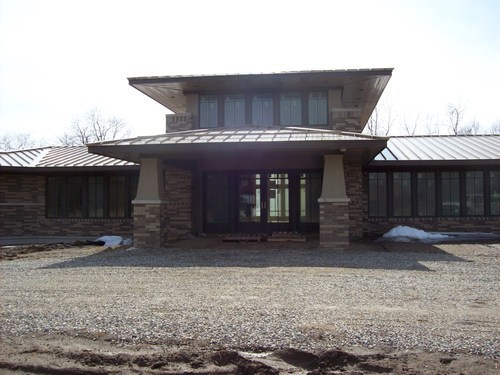 This home installation required major planning and design work to ensure that the entire home was heated and cooled in an efficient manner. This home was zoned to allow different temperatures in different areas of the home.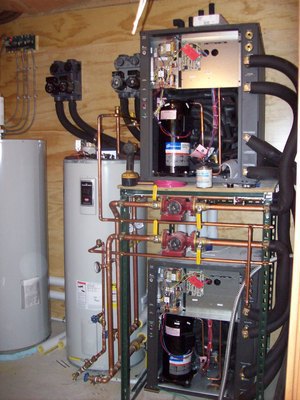 The mechanical rooms in the home housed many different kinds of heating and cooling equipment. This is the view of one of the ClimateMaster systems. The doors are off to show the equipment components.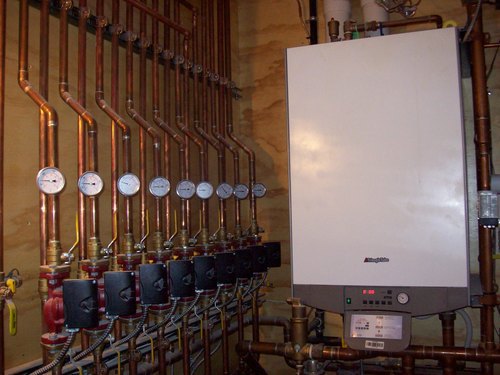 The Triangle Tube Boiler is used as a stand-by source of heat for the home.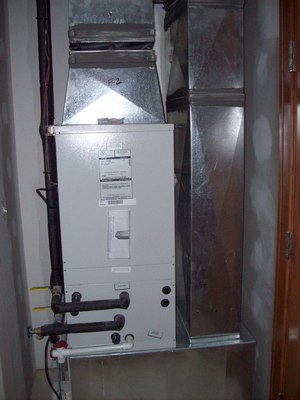 Air Handlers are positioned throughout the basement of the home to provide air distribution for the home. This home utilized two Closed Loop Geothermal systems for water to air heating and cooling as well as a water chiller that provided water to water cooling.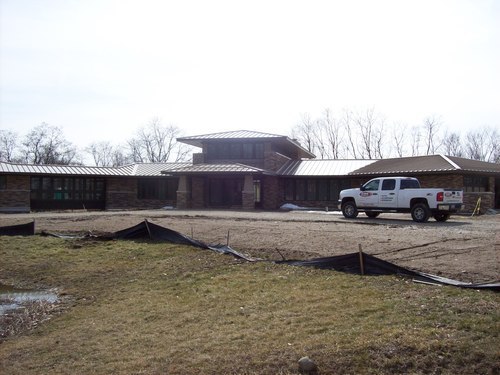 This picture shows the massive size of the home. Clare Racine designed the heating and cooling system that controlled the home. CMR Mechanical can design the most intricate or simple systems depending on the customer's needs.