We Are Open For Business
95% Efficient Boiler Installation
Replaced a Lochnivar Boiler with a new 95% Efficient Triangle Tube Boiler. This Boiler has Domestic Hot Water capability and it mounts on the wall for space saving in your mechanical room. This unit professionally installed by CMR Mechanical 734-424-9555.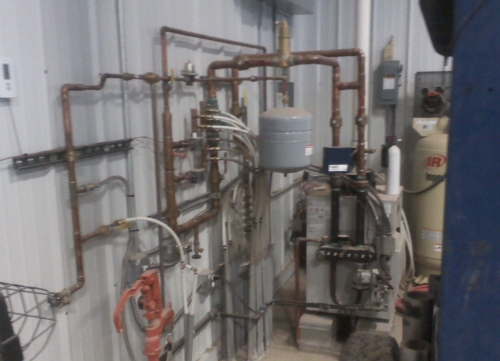 Lochnivar Boiler that was poorly installed only 3 years prior to removal. Customer complained of noisy operation and poorly designed system.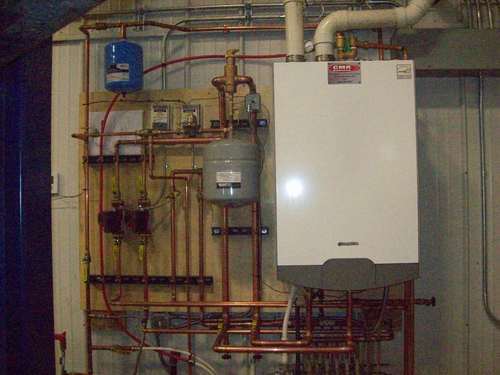 Triangle Tube 95% Efficient Hot Water Boiler with Integrated Domestic Hot Water tank. Another Professional Installation by CMR Mechanical.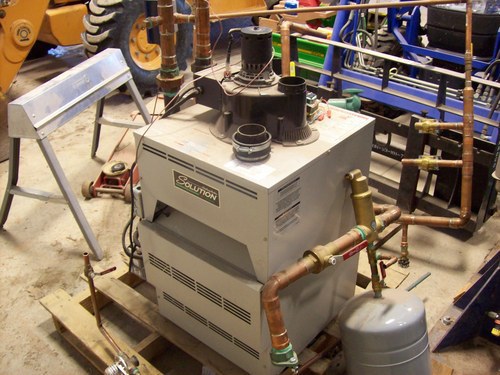 Lochnivar system was disassembled and placed aside for scrap.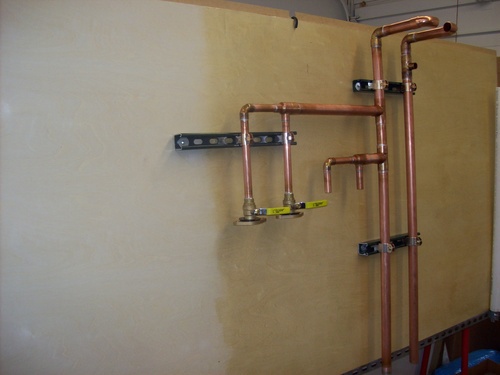 New Triangle tube unit was being carefully laid out on maple board in our custom metal shop. We are able to build the majority of it in-house and bring it ready to hang on your wall.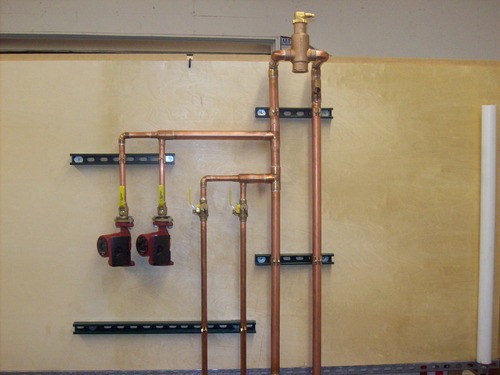 Grundfos Pumps installed on the board. The amount of pumps required varies depending on the amount of zones required.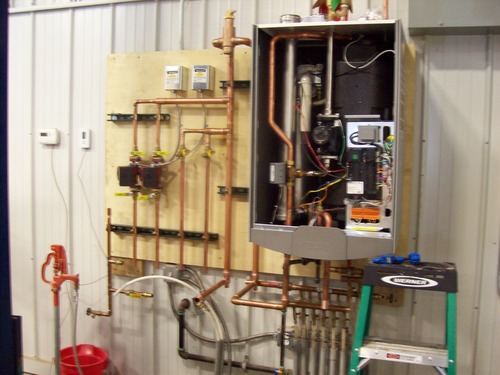 Maple Board attached to the wall, Boiler hung in position and piped.