We Are Open For Business
Hi-Velocity Air Conditioning System
This home has hot water heat and the homeowners wanted to add air conditioning. The home did not have any ductwork and CMR Mechanical was able to design and build a system in the attic that allowed cool air to be distributed throughout the home.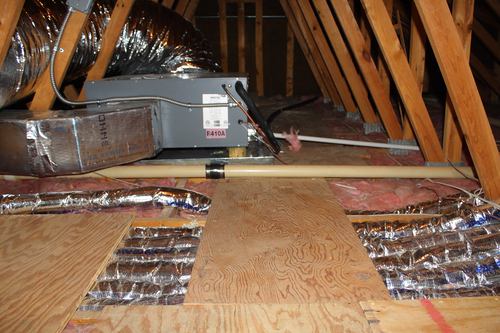 The SpacePak unit located in the attic is the distribution center of the system. It is a Hi-Velocity air handler. The SpacePak unit along with the outdoor air conditioner condenser remove heat from your home keeping your family comfortable on hot summer days.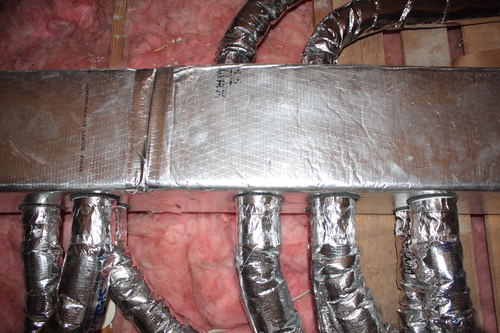 The insulated 2" flexible ductwork is installed in a professional manner. Each duct attaches to a diffuser that is located in the ceiling.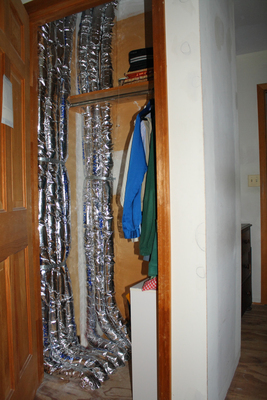 From the distribution point the real work begins. The CMR technicians utilize closets or unused spaces in your home to distribute the air to each room in the home. Sometimes this can be quite a project depending on the layout of the home.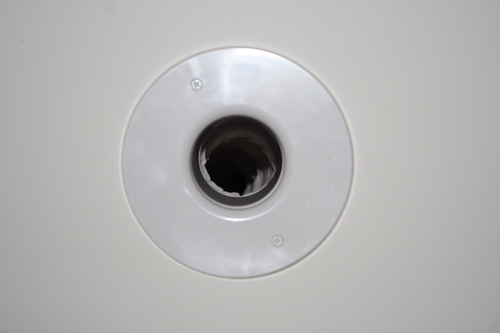 The ductwork ends at the diffuser. The diffuser is flush mounted in the ceiling.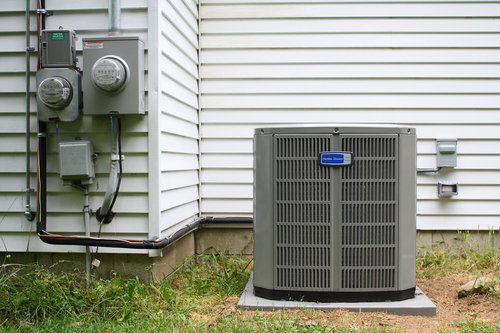 The outdoor part of the air conditioning system is known as the condenser. The efficiency of the unit can vary from 13 to 20 SEER. SEER stands for seasonal energy efficiency ratio and is similar to MPG or miles per gallon of a car. The higher the SEER the lower the operating cost to operate the unit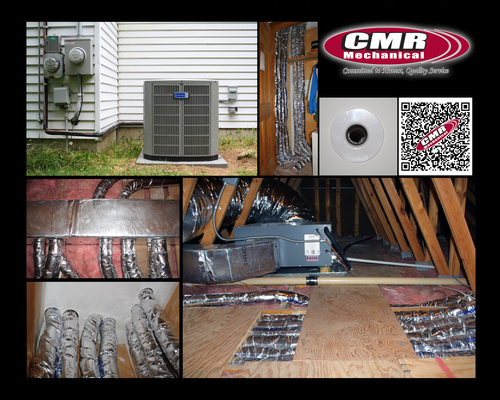 This collage shows the different parts to the system. The homeowners were excited and pleased that after 30 years without A/C we could make this happen. Call CMR Mechanical today to schedule your consultation and learn what we can do for you.