We Are Open For Business
Remodel Boiler with Pex Tubing Infloor Heat
This Ann Arbor home was completely remodeled and the heating system upgraded to a 95% efficient Triangle Tube boiler. Photos show pex tubing used for heating.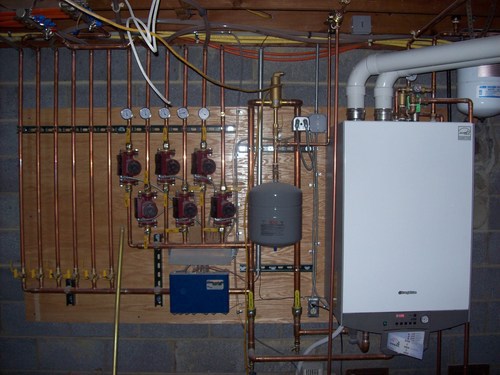 Completed system. Boiler wall mounted for space saving in small areas. This boiler has domestic hot water capabilities which can eliminate the need for a water heater.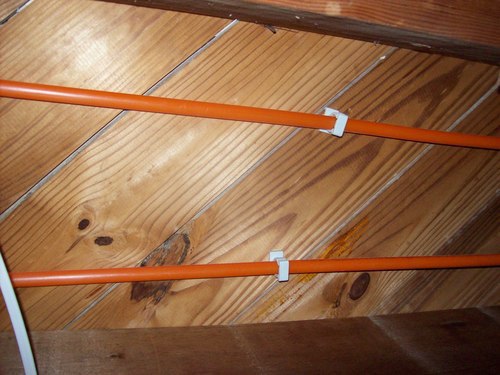 Pex tubing mounted under the floor warms the home. Zones can be temperature adjusted depending on floor covering. Infloor heat makes tile floors warm and comfortable.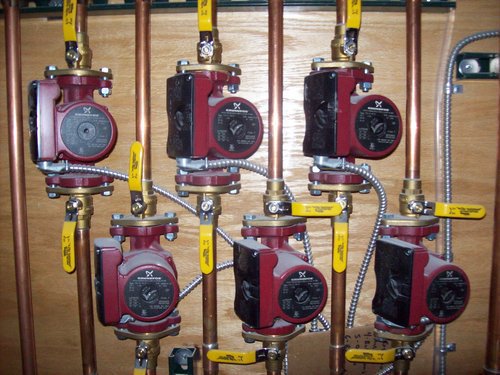 Grundfos pumps and shutoff valves.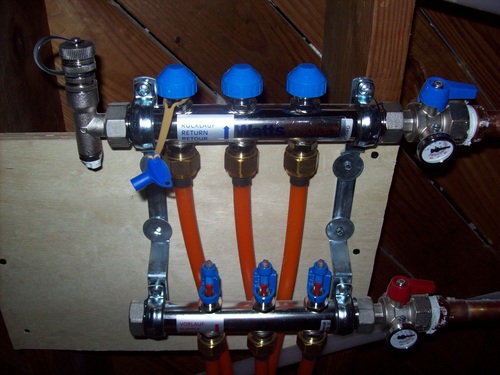 Infloor heating system manifold