We Are Open For Business
New Construction Home With 16 Specialized Heating & Cooling Zones
Have you ever wanted to design your ideal heating and cooling system designed around your comfort? The owner of this home did just that!
This new construction home is served by two Bosch split system 6 ton geothermal units that will heat or cool the home with the help of air handlers and a system of pex (plastic) tubing installed in the first and second floor. The basement is heated with pex tubing installed in the concrete floor. The use of radiant heat makes the home very comfortable.
The home has 16 zones that are controlled with a Reheau Control system that allow different areas of the home to be set and maintained at different temperatures depending on comfort levels of the occupants and flooring types. The geothermal system uses a chilled water storage tank to air condition the home. The geothermal system also preheats the domestic hot water, and the Triangle Tube boiler system brings the water up to operating temperature. The boiler system also is used for snow melting capabilities on the approach to the garage. This home will allow the homeowners to be perfectly comfortable in the hottest of summers or the coldest of winters and every time in between.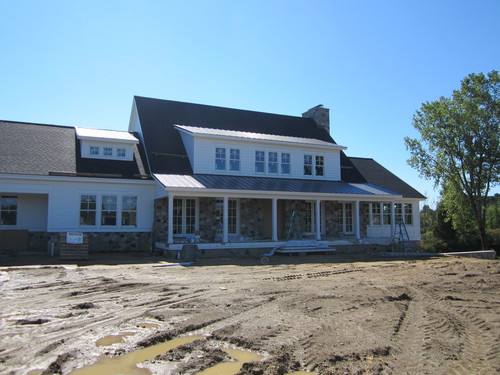 Newly constructed home required 16 specialized zones for adequate heating and cooling.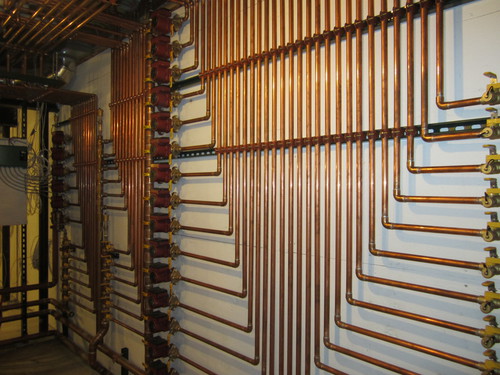 All pipes running to one central location for easy access.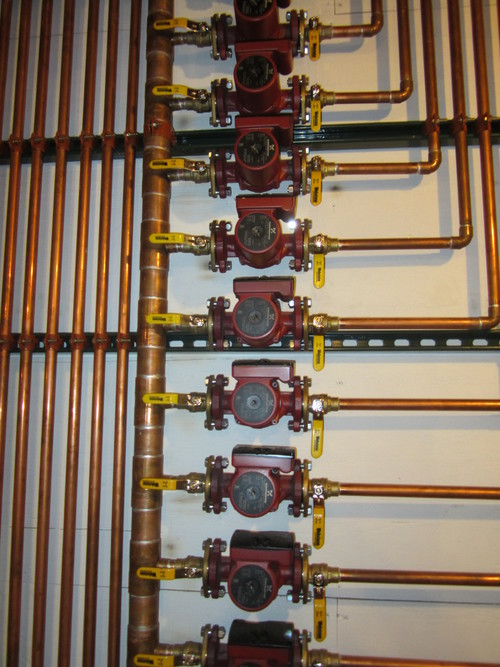 The shut off valves for each zone.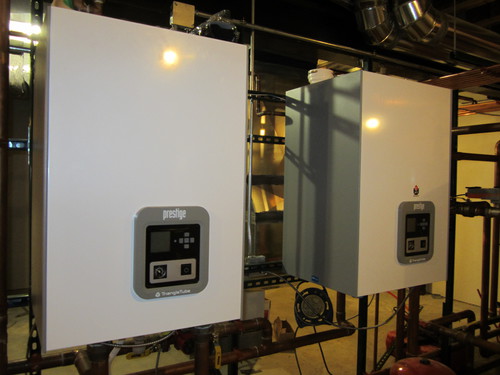 Two Triangle Tube boiler systems are installed.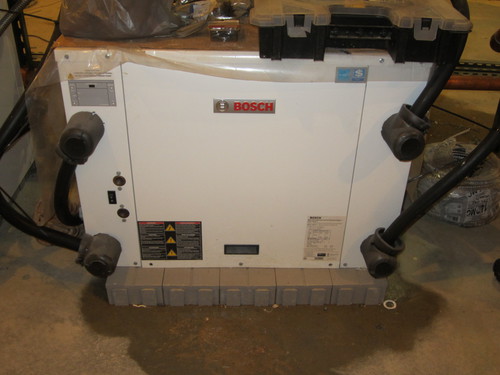 Two Bosch split system 6 ton geothermal units are installed in the home.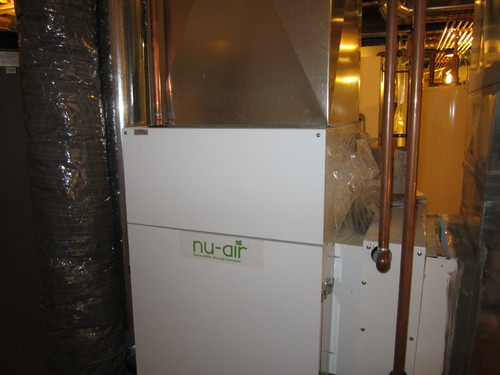 Two Reheau Control systems are installed in the home.