We Are Open For Business
Trinity Lutheran Church Boiler Replacement
Trinity Lutheran Church consulted with CMR Mechanical to solve their boiler issues. The existing Viessman boilers were 80% efficient and had many mechanical issues. After careful consideration the Church chose to replace the system with Triangle Tube 95% efficient boilers.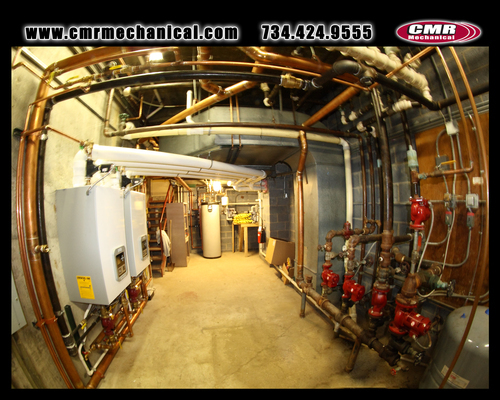 The new 95% efficient Triangle Tube boilers are state of the art. These boilers work together to provide both heat and domestic hot water to the large church. The church radiator system evenly distributes heat to the various areas of the church.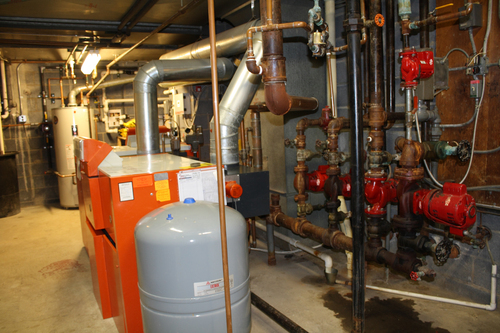 The old boiler system used up floor space in the mechanical room, the new boilers mount directly to the wall. The old boilers and new boilers have the same output BTU's.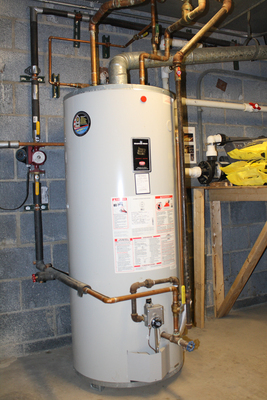 The existing 75 gallon water heater was a natural gas standard vent model. This model was not as efficient as the Indirect Smart Tank model installed by CMR Mechanical.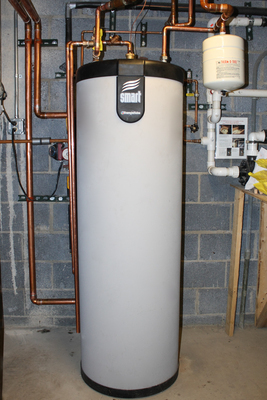 The Triangle Tube Smart Tank is constructed of stainless steel and is surrounded by boiler water in the outer tank that results in a full "wrap around" heat exchanger. This tank produces a large volume of hot water with a fast recovery period.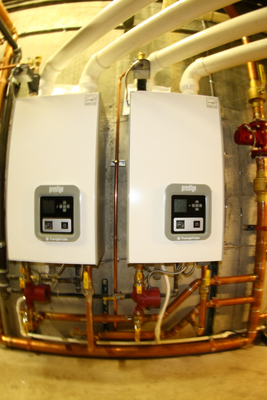 The wall hung Triangle Tube boilers monitor the outdoor air temperatures and modulate as necessary to heat the church. As the temperature drops the boilers automatically increase output to keep the specified temperature. This modulation results in a very efficient system. CMR chose a two boiler system rather than a single large boiler for efficiency and redundancy. A single smaller boiler can effectively heat the church and the domestic hot water. As the temperature drops the second boiler can come on-line.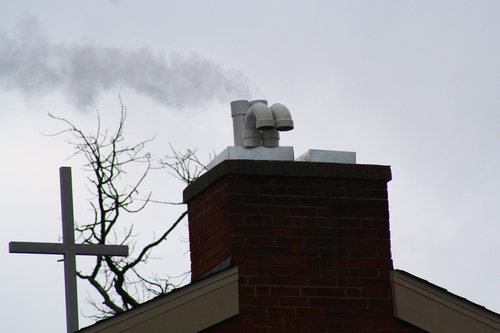 The existing boilers used the chimney and vented using galvanized pipe. The new Triangle Tube boilers only require PVC for venting. The pipes were installed up the chimney and secured using steel fastners. The intakes are turned down and the exhausts are installed straight up.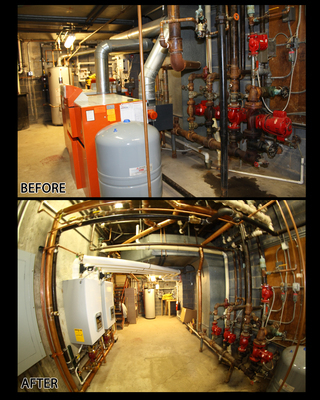 The Trinity Church is expected to save between $1500-$2000 per year in fuel savings compared to the old system. The comfort level in the church has increased dramatically. This application fit the church needs perfectly.