We Are Open For Business
Family Heating and Cooling Ann Arbor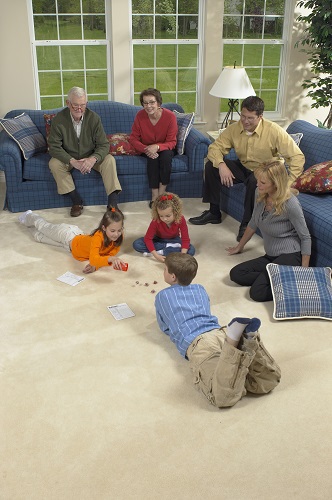 Let's face it, heating and cooling your Ann Arbor home requires a significant investment. First, there's the core heating and cooling system itself – the furnace, the AC (air conditioning) system, the heat pump, or the geothermal system – as well whatever method you use to get the heated or cooled air from the "engine" of the system to the rooms in which you live. That could mean hot air ducts and cold air returns, it could mean radiant heat, or it could mean one of the mini- or micro-duct systems. And after you've installed your heating and cooling system, we all recognize that there will be the recurring expense of running your system … basically, for the life of your home. In other articles, we've talked about a variety of ways to save money, both in the initial installation and in the efficiency and maintenance of the system you choose. In this article, we're going to share a few thoughts about choosing the best service provider, whether you're considering repairing your existing heating and cooling system, installing a new system, or need advice or maintenance.
Heating and Cooling Ann Arbor – How Big is Your Service Provider's Business?
As you've probably noticed, there is a wide variance in the reputation, professionalism, and service charges for the folks who offer to service your heating and cooling system. There are guys who drive around in beat up pickup trucks with a magnetic sign on the door, small contractors who work out of their garage or warehouse space, moderate size, family-owned businesses with a handful or a dozen trained technicians, and the large, nationally-branded franchise services. Each type has both pros and cons.
The Cheapest May not be the Least Expensive!
We realize that it's tempting to choose a heating and cooling contractor based on price. After all, the cost of some installations or repairs can be significant. But, by the time you factor in the likelihood of less-than-perfect installation and follow up costs, you may not save money by choosing the guy from the neighborhood whose bid is half of the other reputable heating and cooling company in town. Remember what we mentioned above about recurring costs? If you end up with a system that's not ideal for your home or business, or a system that's incorrectly installed, you may find that any savings on installation are more than outweighed by the cost of owning and running your system. And don't be surprised if the least expensive contractors are also the hardest to get ahold of if you need emergency repairs!
Why Should You Shop Local?
Another aspect that we think is worth considering is whether your heating and cooling contractor also lives, works in your area, and whether he or she is invested in the wellbeing of the community. On a practical level, committed local residents are probably much more likely to care about their reputation in the community, so chances are that they'll care enough to do a better job on your installation, and answer your call if your system has trouble at night, on a weekend, or on a holiday. Moreover, if you're environmentally conscious, you might want to consider the fact that a heating and cooling shop near your home means that your technician is wasting a lot less fuel and putting a lot less wear and tear on his or her vehicle when paying you a visit.
Heating and Cooling Ann Arbor – Does Experience Matter?
We think most readers will agree that an experienced heating and cooling contractor is far more likely to be good at diagnosis, repair, and installation than someone whose new at the job. Now, it could be true that you wouldn't want to catch that same person in his or her first year on the job, but if he's had a few years to work through his inexperience, doesn't it make sense to think that, on average, someone with more time on the job is likely to be better at it? Not only that, but if that person has a track record, you're far more likely to be able to find out what other people think of his work – on the shop's Google Place page, on Facebook, on Angie's List, or anywhere you customarily find information about local service providers.
Call the Experts Today– We're Happy to Help!
We don't like to toot our own horn, but we're a family owned heating and cooling business with owners and employees who not only live in the area, but most have decades of experience in the field. We get great reviews from our customers, and we really care about the experience of people who trust us enough to invite us to work on their heating and cooling systems. If you'd like a free in-home evaluation of your existing heating and cooling system, or any other professional advice about heating and cooling your Ann Arbor home or business, please feel free to contact us at info@cmrmechanical.com or call (734) 424-9555. We're happy to help!