We Are Open For Business
Qualified Contractors For Heating & Cooling in Ann Arbor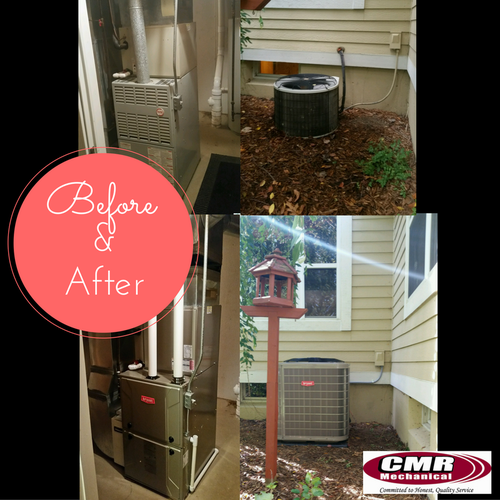 What's important to you in hiring a heating and cooling service?
Do you only hire a company if someone suggests it to you?
What are your greatest fears in hiring a company for heating and cooling your Ann Arbor home?
Research is important! You don't want to spend a fortune on a furnace that isn't good quality, and wind up buying a new one in another 5 years. The best technician will be knowledgeable and experienced, and will guarantee your comfort in writing.
Get Started Today: Schedule Your Appointment
Call us today at 734-424-9555 to schedule an appointment. We'll measure your home and survey your needs to recommend the correct heating and cooling system to maximize your comfort. CMR Mechanical is committed to providing you excellent service. In fact, we put our 100% Satisfaction Guarantee for equipment and all services in writing.
100% Satisfaction Guaranteed Heating and Cooling Your Ann Arbor Home
Written agreements are important so you don't get misled. It can be troublesome to find out that a contractor you hire doesn't have your best interests in mind. Imagine how great it would be to have a worry-free experience!
At CMR Mechanical, our contractors put a 100% Satisfaction Guarantee for equipment and all services in writing. It's our promise to you!
We're committed to providing you with the highest level of service and installation in the industry. Whether you're scheduling an appointment, reviewing payment options, or following up on services already provided, we go out of our way to make everything as convenient as possible for you.
Customize Your Design For Heating and Cooling Your Ann Arbor Home
Imagine having the home of your dreams! How would you like to personalize your space? Almost anything is possible!
You can zone your home any way you want! You can put in a geothermal system if it makes sense. You can even install a Reheau Control system that allows different areas of your home to be kept at different temperatures. How would the members of your household like it if you could customize each zone? Imagine the possibilities!
Heating and Cooling Ann Arbor Not too Hot, Not too Cold. Just Right!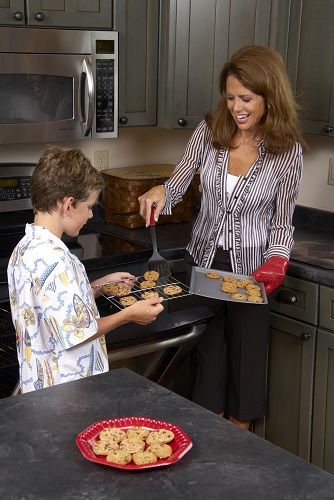 Keep your comfort level just right all year long. Join our Customer Care Program and take advantage of discounts on parts, labor for repairs, services and more. Customer Care Program members never pay extra for emergency service. They also have priority service, which means your heating and cooling equipment will be properly maintained throughout the year. That will help lower your utility bills! You can also lock in today's rate for maintenance for up to three years.
Family-Owned & Operated
All our technicians are highly trained professionals who continue their education through ongoing training, so they stay up to date to assure you the best service available.
We're a family owned business serving the Dexter and Ann Arbor area, servicing and maintaining all heating and cooling brands like Bryant, Carrier, and Mitsubishi air conditioners. We service and maintain heating and cooling equipment that we install, as well as equipment installed by other companies. CMR Mechanical's method gives you peace of mind, because:
All technicians receive a drug test and background check before they're hired
Every technician wears shoe covers in your home
Your home or business is vacuumed after repairs and installations!
We use the most reliable systems and components
Your comfort is guaranteed in writing
We include a 5-year labor warranty with your purchase of a new system
We're the Experts for Heating and Cooling in Ann Arbor
Make sure when you're looking into a heating and cooling service that you remember to look into the following:
Check reviews!
Are warranties available?
Are they knowledgeable on the topic of all things heating and cooling?
Do they offer a satisfaction guarantee?
Do they offer written, itemized estimates?
Do they offer a Free or discounted in-home evaluation?