We Are Open For Business
How to Pick The Right Air Conditioner For Your Ann Arbor Home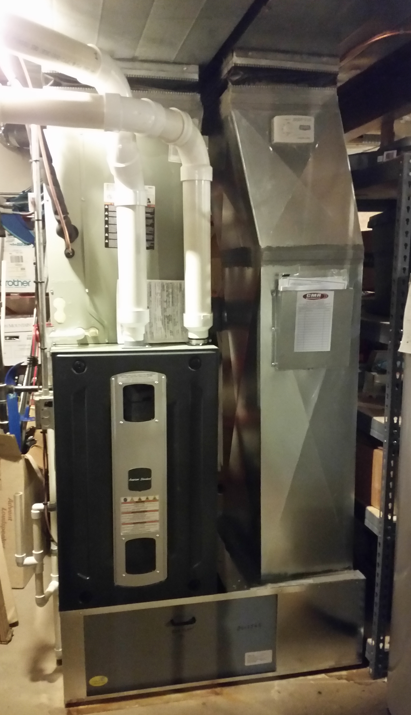 Is your home sweltering?
Do you have drafty rooms?
Are you uncomfortable during part or all of the day?
Are you tired of sweating through every hot summer?
Many people suffer from the same issues with their air conditioning. These problems can be caused by a variety of different problems. At CMR Mechanical, we can get to the bottom of it! We'll evaluate and diagnose your system and tell you exactly what the problem is and how we'll fix it!
Plan Ahead For Replacing Your Air Conditioner
The absolute worst time for you to replace your air conditioner is in the middle of summer when we get the most calls for air conditioner breakdowns. You don't want your house and family to be uncomfortable for the day it takes to do the replacement! That's why you should plan ahead and replace your old inefficient air conditioner as soon as possible. Our expert air conditioner installers based in Ann Arbor are ready to install your new system now anywhere in the Ann Arbor, Dexter or Chelsea area.
Call us today at 734-424-9555 to schedule an appointment. We'll measure your home and survey your needs for air conditioning in your Ann Arbor home to recommend the correct solutions to maximize your comfort!
We're a Bryant Dealer!
What does this mean for you? It means you get the best certified technicians to install their products in your home.
According to Bryant, "Factory Authorized Dealers stand with the unparalleled performance he/she offers—from reliable service to technical know-how. When choosing a dealer, look for the Bryant Factory Authorized Dealer symbol, which means your dealer has met our highest standards for superior skills, service, and a promise of 100% satisfaction guaranteed."
Our strong commitment to doing the job right led us to the Bryant Line of equipment. "We partnered with Bryant because we want to offer a product that is well built, energy efficient, quiet and reliable. We have been a Bryant dealer for over a year and have been very happy with the relationship," says Andy Bobo, co-owner of CMR Mechanical.
Which Air Conditioner Model is Right for You?
Window ACs – These are small units that are placed in your window. Capacity ranges from 5,000 to 6,500 Btu/hr and can cool roughly 100 to 300 square feet. These units are the smallest, lightest, and least expensive, but they can't adequately cool a room measuring more than 300 square feet. This may be a quick solution to your heating and cooling problem, but they've been known to have a limited lifecycle.
Portable ACs - Portable air conditioners are intended for homes in which window configurations or building regulations prevent installation of window units. Portable air conditioners are also pricey and use more energy than window units. They tend to be noisier than window-mounted units. And while technically "portable," their 50 to 80 pound weight can make them inconvenient.
Ductless ACs – These systems are great for homes without ductwork. Ductless air conditioners provide many lasting benefits, including:
Uses eco-friendly technology to save on energy
Eliminates allergens and odor with dual and triple multi stage filtration
Runs quiet, enabling relaxation
Designed for exact room needs
Easy to maintain, because of variable refrigerant flow technology (VRF)
Installed in small spaces to allow more interior design
They're small in size, which increases interior design flexibility
They're flexible for zoning (heating and cooling individual rooms)
They're safer, because there is only a small hole in the wall, unlike the through-the-wall and window-mounted room air conditioners, which can provide easy access for intruders
Installation is easy!
Great for additions, garages, cottages, cabins, etc.
Available in higher SEER (Seasonal Energy Efficiency Ratio) ratings (up to 26 SEER)
What Else Should You Consider?
According to Consumer Reports, you should consider the following things when shopping around for a new air conditioner for your Ann Arbor home including:
Note the Noise: Models that scored excellent or very good in our noise tests are so quiet that the only sound you might hear is the fan running. Air conditioners that scored fair for noise could disturb light sleepers when set on low, and are distracting to all when set on high.
Intelligent Cooling: Some air conditioners have gotten smarter, allowing you to control and adjust them from your smartphone.
Install it Correctly: To get the most from your air conditioner it must be properly installed. Call an HVAC technician if you're unsure how to install it yourself.
Watch the Warranty: Some air conditioners have longer warranties. When you're buying a new unit, check the manufacturer's website for information and ask the retailer about the warranty for that model and brand.
Which Air Conditioner Should I Install For My Ann Arbor Home?
One of the most important considerations for your air conditioner is making sure you have the right size system. Too big, and you may be wasting money on the installation process, as well as the recurring costs of running and maintaining the system. Too small, and your system is likely to work overtime, harder than necessary. During a typical Ann Arbor summer, you'll feel much less comfortable if your system is too small to properly cool and ventilate your home. An undersized air conditioning system will likely wear out much more quickly than one that is properly sized.
If your HVAC unit is the wrong capacity, problems can result, including:
Oversized HVAC:
Higher installation costs
More breakdowns
Large temperature swings
Possible mold growth
Shorter life
Undersized HVAC:
Constantly running
High energy costs
Shorter Life
Reduced comfort
Think About These Things Before Assuming You Need a New Air Conditioner
According to Energy.gov, there are a few things to think about before automatically assuming you need to install a new air conditioner. Try these ideas first:
Cover drafty windows
Adjust your thermostat
Find and seal leaks
Maintain your HVAC system
Ensure your air conditioner is the right size for your home
If you're still having problems then you may need to consider a new air conditioner for your Ann Arbor home. With a ton of air conditioners to choose from, we help guide you through the process to make a decision.