Best Deal in Town! $140 Clean and Check on Your Air Conditioner!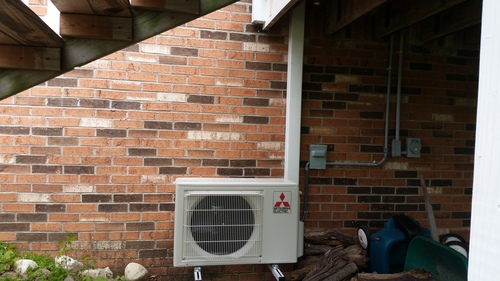 Is the air conditioner in your Ann Arbor home running in tip-top shape?
Do you know how well your system is working?
Are you worried about potential issues down the line?
If you run regular maintenance checks on your air conditioner, there shouldn't be a problem. Regular checks can save you time and frustration in the long run. Don't wait till the middle of summer when air conditioning is crucial!
At CMR Mechanical, we're committed to providing you excellent service. In fact, we put our 100% Satisfaction Guarantee for equipment and all services in writing!
You May Be Wondering "What does a $140 Clean & Check Inspection Get Me?"
Your technician will be performing multiple checks, including:
Step 1: Clean the indoor unit
Check unit first to ensure unit runs properly prior to starting clean and check.
Check for proper air flow.
Confirm humidifier is set to the summer setting.
Turn off the electrical power to your indoor unit.
Measure indoor delta T or temperature drop across air conditioning coil (unit should be between 15-20 degrees).
If necessary, clean drain lines and pump.
Check the filter for dirt, build-up or grim.
Vacuum the blower compartment.
Check the motor for proper lubrication. If necessary, squeeze five drops of electric motor oil into each port.
Clean the drain tube and check for algae growth. Replace the tube if necessary.
Clean the drain port and clean and debris found.
Step 2: Clean the condenser
Turn off the electrical power to your unit.
Remove the fan and clear debris, in blower cabinet and filter box.
If necessary, realign bent fins.
Clean the fins with moderate water pressure from the inside out.
Measure and record amp draw and voltage drop.
If necessary, check and lube outdoor fan motor.
Visually inspect contractors and capacitor for pitting of contacts or swelling of capacitor.
Visually inspect unit for general condition and age.
Step 3: Re-start the condenser
Turn the power back on, set the thermostat to "cool" so the compressor comes on.
Ensure system has proper charge by checking the systems temperature is at peek operation conditions.
Return thermostat to temperature it was found at.
How Often Does Your Air Conditioner Need Service?
Once a year! According to Angie's List, "it's a good idea to have it inspected, serviced and cleaned once a year — ideally in the spring — to ensure it operates at peak energy efficiency and is ready to cool your house during the months you need it most.
As your HVAC system runs, it accumulates dust and dirt in key areas that affect its efficiency, like the condensing coils and air filters. Left unchecked, your A/C system can lose 5 percent of its operating efficiency each year because of this buildup, meaning it can't cool your house as capably as it could if it were clean."
Your HVAC will start to work harder and eventually wear out. You'll have to spend a lot more money on service calls and repairs if you wait till the air conditioner in your Ann Arbor home fails.
Why Air Conditioners Should Be Inspected!
As we mentioned above, inspections ensure your air conditioner will run at peak performance. We're positive that you hate high energy bills … most people do! Research shows that regular inspections help reduce your monthly energy bill by up to 15 percent. So, why not do something to help lower your costs each month?
CMR Mechanical- Your Air Conditioner Experts in Ann Arbor
If you'd like to add value to your home, we're your guys for heating and cooling in Ann Arbor and the surrounding areas! Call us today at (734) 424-9555 if you would like a $140 Clean and Check Inspection for an air conditioner in your Ann Arbor home! We service and repair residential, commercial and industrial equipment; while specializing in all types of heating and cooling, furnaces, radiant floor heat, refrigeration, water heaters, boilers, and back-up power generators, as well as many other products and services.
Contact us at info@cmrmechanical.com or call (734) 424-9555. We pride ourselves on honest, quality service, and we'd love to help keep your home warm in the winter, cool in the summer, and comfortable all year long!