Best Air Conditioning Repair in Ann Arbor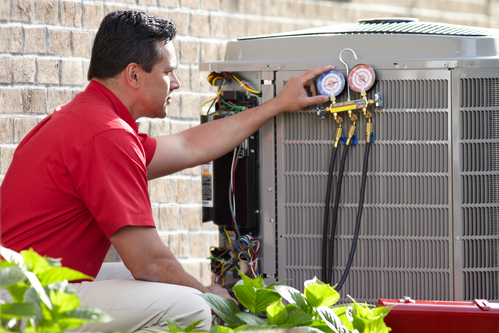 Does your home fail to cool down on hot summer nights?
Does the heat make it harder for you to fall sleep?
Are you worried you won't get your money's worth if you call an HVAC contractor to fix your air conditioner?
Do you want the promise of a 100% satisfaction guarantee?
We offer great value when it comes to air conditioning repair in Ann Arbor. Our heating and cooling contractors carefully help you consider your options when you're having trouble with your AC unit. You don't want to spend money when it's not absolutely necessary. A few factors to consider include:
1. Old age
2. High energy costs
3. Frequent air filter changes
4. Odors
5. Unusual sounds
6. Low air flow
7. Seasonal clean and checks
Do any of these things sound familiar to you? If your heating and cooling system whistles, clunks, or makes banging noises, it's probably not making music for no reason, it may be trying to tell you something. Don't wait until the last possible second until your system is on the brink to call and get it fixed! We're here to help you avoid those types of disasters!
Considering a replacement instead of a just a repair?
According to Angie's List, when you hire someone to install a new system, you should consider these four areas:
Sizing: A professional can calculate the home's cooling load and choose the most appropriate size for your air conditioner.
Ductwork: Leaky ducts will waste energy and result in a less-cool home. Installers should use mastic sealant or metal-backed duct tape to make the ductwork airtight.
Airflow: Each system has an appropriate airflow rate determined by the manufacturer. If the air moves through the system too fast or too slow, it will be less effective.
Refrigerant: Installers will consult manufacturer requirements to determine the ideal amount of refrigerant that's necessary. If it's not properly charged, you lose cooling capacity and end up with higher energy costs.
Knowledgeable Contractors for Air Conditioning Repair in Ann Arbor
At CMR Mechanical, we provide ongoing training for our service technicians. Our techs are factory trained and qualified on virtually all brands of heating and cooling equipment and indoor air quality. We'll never try to sell you a system or upgrade you don't need. We'll explain the problem if one exists, and help you understand how it should be repaired.
Customer Success Stores: Hear from Our Clients!
"I'll save you some research - Call CMR. They are a local, family owned heating and cooling company that provides high end service with INTEGRITY. They stick to their quote. Their guys show up when they say they will and they do the job right. I can tell you from experience that you can't say that about most heating and cooling companies. Thanks guys!"
Joe, Ann Arbor
"I was extremely impressed by the service provided today by Scott B. and Charlie! They were punctual, knowledgeable, professional, & courteous. They provided exceptional customer service. I will definitely be using CMR Mechanical in the future and will recommend them to others."
Jennifer, Manchester
"Had air conditioning installed in ductless 1957 home. They were quick with quote, always on time and had it installed in a very short period of time, coordinating with electrician who worked with the same timeline, consulting me on every step. I am so pleased with the Mitsubishi system and the job they did."
Vickie, Chelsea
100% Satisfaction Guaranteed Air Conditioning Repair in Ann Arbor
Call us today at 734-424-1560 to schedule an appointment. We'll measure your home and survey your needs during an air conditioning repair to recommend the correct solutions to maximize your comfort. We're committed to providing you excellent service. In fact, we put our 100% Satisfaction Guarantee for equipment and all services in writing!