Air Conditioning Repair in Ann Arbor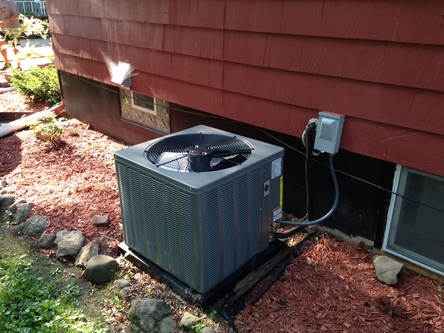 Is your air conditioner in need of repair?
At CMR Mechanical, we'll ensure your air conditioner is in tip-top shape! We'll never suggest unnecessary upgrades for your home. However, if you need an upgrade, we'll let you know by explaining why you may need an upgrade.
It can be troublesome to find out that a contractor you hire doesn't have your best interests in mind. At CMR Mechanical, our contractors put a 100% Satisfaction Guarantee for equipment and all services in writing. It's our promise to you!
If you regularly maintain your air conditioner on your own, or have our expert technicians come out seasonally, you should check the following items as we do in our $140 Clean and Check Inspection, including:
• Lubricate moving parts as applicable
• Check thermostat operation
• Check blower and motor operation
• Check temperature drop across indoor coil
• Chemically clean outdoor coil
• Check and clean condensate drain
• Change standard air filter (filter extra)
Schedule an Air Conditioning Repair in Ann Arbor Today!
If you'd like a free in-home evaluation of your existing system during an air conditioning repair for your Ann Arbor home, or any other professional advice about heating and cooling please feel free to contact us at info@cmrmechanical.com or call (734) 424-9555. CMR Mechanical prides itself on honest, quality service!

"I have used CMR Mechanical for many years to maintain my steam boiler. They are very knowledgeable and, at my request, have helped me understand how to maintain it. Whenever I have had a problem they responded promptly. I never feel as if they are pushing me to spend extra money. On the contrary, have helped me figure out how not to have emergency calls in the winter and, in fact, my need to call them in the winter has gone away since we changed what to do during routine fall maintenance. I would recommend them without reservation," says Eve in Ann Arbor, Michigan.