Alleviate Allergies This Spring!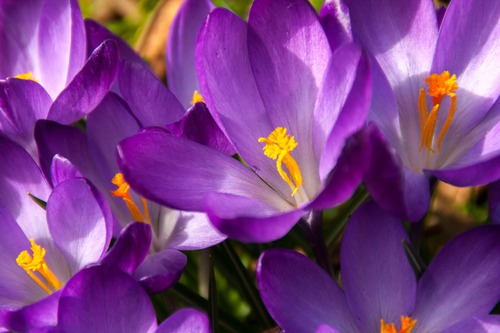 Do seasonal allergies have you dreading the return of spring? Convinced allergies are just something you've got to deal with?
When sunny, warm weather has just started to kick off, the last thing you want to deal with is itchy eyes and a runny nose! But it seems to be the same, year after year.
This time you can be proactive and make a difference with your spring allergies. Follow our expert tips to improve indoor air quality and alleviate allergies this spring!
1. If you use allergy medication, start early!
Medical experts actually suggest you start to take allergy medication before the peak season begins to prepare your body to handle the irritating allergens. Two weeks early is ideal, but if you start taking your medication a couple days before the 60 degree weather hits and sticks, your body will thank you for it.
2. Close the windows.
Tempting as it is to open all the windows in the house and let that sunshine in, you're better off minimizing your exposure to allergens. Get your outdoor time out of doors, and keep inside your safe haven from spring allergens.
3. Upgrade your vacuum to a HEPA filter.
If your allergies really get to you, an investment in a vacuum with HEPA filter could be worth it. These vacuums are designed to trap allergens and are particularly effective for indoor irritants, but when you track the outdoors in, the vacuum will take care of that as well.
4. Keep the outdoors out.
Beyond closing the windows, there are a variety of things you can do to keep allergens out of your house: use mats inside and outside all the doors of your house, take off your shoes when you come it, wash your drapes if you open your windows, don't line dry sheets and clothes until allergy season subsides.
5. Check your HVAC air filter.
If you haven't checked the filter of your HVAC system lately, now would be a good time to get on that. The filter plays a major role in maintaining the quality of your indoor air. Simply clean or replace the filter according to the manufacturer's instructions.
6. Use the AC.
If it's still early spring, but your house is already heating up in the sun, stay comfortable with your AC rather than a window fan to avoid an allergy flare. If your AC needs a tune up for the start of the season, give us a call for expert air conditioning repair in Ann Arbor.
Spring allergies can be tough to handle, especially when all you want to do is enjoy the turn in the weather! Following these tips should get you through the season with less sneezing and itching. For answers to all your questions about spring allergies and HVAC systems, or for services from furnace installation to air conditioning repair in Ann Arbor, give us a call today.