Avoid a Furnace Repair with a Tune-Up!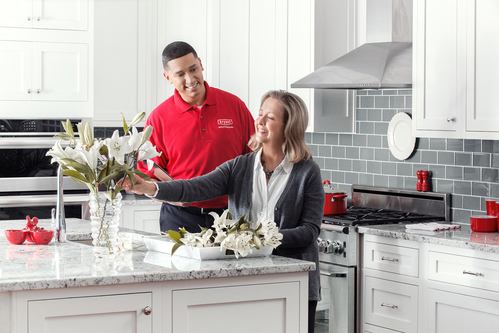 Are annual furnace tune-ups worth the cost?
Do you really, truly need an annual furnace tune-up?
What do you get out of an annual furnace tune-up anyway?
It can save you money on costly furnace repairs. It can add years to the life of your furnace! It can save you money on your energy bills by ensuring that system is running smoothly at all times. The harder your system works, the more energy it uses.
If you want to save money on future service calls, why not schedule an annual check to ensure that your HVAC system is running properly? The experts at CMR Mechanical are just a phone call away!
Are tune ups required to preserve the manufacturer's warranty?
Furnace manufacturers all recommend annual inspections and maintenance by a qualified heating and cooling contractor. You may want to read warranties very carefully as some may have language saying that damage caused by improper maintenance is not covered.
What Can You Expect During a Furnace Tune-Up?
The tune-up maybe be slightly different depending on what kind of system you have. However, we run the following basic checks on your system, including:
Test carbon monoxide levels
Pull and clean burners, adjust as needed
Inspect heat exchanger
Clean pilot assembly or flame sensor
Test and adjust safety controls
Inspect flu pipe and vent system
Check draft and perform combustion analysis
Check thermostat operation
Check blower and motor operation
Check gas pressure and adjust
Change standard air filter if needed (filter extra)
Lubricate all moving parts as needed
Check operation of humidifier and replace pad if necessary (pad extra)
If you want to learn more about what we do during a tune-up to prevent a future furnace repair, you can read more here. We service and repair residential, commercial and industrial equipment; while specializing in all types of furnace systems, refrigeration, water heaters, boilers, and back-up power generators, as well as many other products and services.
Do I Have to Pay a Professional Every Year to Do It?
Yes! If you want your system to run as smoothly as possible, you should have it checked every year by an expert. Feel free to ask the technician what's included in the tune-up! Does it include everything we've listed? If it doesn't, then you may want to reconsider who you're hiring. Make sure you hire a knowledgeable technician to keep your furnace running in tip-top shape. Don't run into costly repairs later just because your technician missed cleaning an important part of your HVAC.
Knowledgeable Contractors for Furnace Repair in Ann Arbor
At CMR Mechanical, we provide ongoing training for our service technicians. Our techs are factory trained and qualified on virtually all brands of heating and cooling equipment and indoor air quality. We'll never try to sell you a system or upgrade that you don't need. We'll explain the problem if one exists, and help you understand how it should be repaired.
In addition, if your furnace doesn't need to be repaired but you want to upgrade, we can make those recommendations as well. If you're looking for ways to increase your energy efficiency, reduce fuel consumption, or help your home stay comfortable all year round, we can help!
Furnace Repair in Ann Arbor: Customer Success Stories!
These are not fabricated reviews. These are real Google reviews from real customers!
"My wife and I recently purchased an old farmhouse and are in the process of updating the outdated mechanical systems. We were in need of natural gas hook-up, installation of new furnace, hot water heater, and stove. After getting several bids from other companies without receiving call backs we were referred to CMR. We cannot say enough about the professionalism of the company from start to finish! They were trustworthy, timely, clean and generally pleasant to deal with. The product options they offer are up to date and extremely efficient. We're very happy with the work that was done. CMR will be our first call for any future service needs."
Michael, Ann Arbor
"Our furnace had stopped working in the night, so I called CMR Mechanical. They were to our house and had it fixed by 9 a.m.! Charlie, the technician, explained it was a high limiter switch that had tripped. He showed me how to fix it the next time it happened. I really appreciate their honesty and expertise!"
James, Ann Arbor
"I was a construction manager for 15 years on $100+M jobs, so I'm pretty picky about my contractors, especially with my own home. These guys were clean, fast and courteous. If you're in the Dexter/Ann Arbor area, use CMR. PERIOD."
Phil, Ann Arbor
100% Satisfaction Guaranteed Furnace Repair in Ann Arbor
Call us today at 734-424-9555 to schedule an appointment. We'll measure your home and survey your needs during a furnace repair to recommend the correct solutions to maximize your comfort. We're committed to providing you excellent service. In fact, we put our 100% Satisfaction Guarantee for equipment and all services in writing!