Best Heating Options for Energy Efficiency This Fall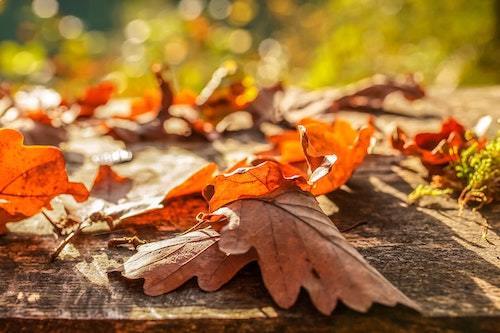 The month of September comes with all sorts of changes. Kids are going back to school, the leaves are changing color, and it's getting cooler outside. Don't let your heating bill change for the worse with the arrival of autumn.
How can you cut down on costs for heating your Ann Arbor home? How can you be efficient while still keeping yourself and your family comfortable? It can be daunting to think about making big changes to your system, but improved comfort and efficiency means it can repay the investment over time!
There are few things you can do around your home to increase your system's efficiency that don't require much time or money. Simply moving your furniture to avoid blocking vents, applying weather strips around doors, caulking windows, and making sure you have enough insulation are great ways to reduce stress on your system. Also, by keeping your thermostat set at 68 degrees when you're awake and lower when you're not home or asleep can help you save money on your energy bills. Even running your ceiling fan counterclockwise can circulate warm air to keep your rooms more comfortable!
If you have an older furnace, these tips might not be enough to guarantee your home will be efficiently heated this fall and winter. Imagine, it's a cold Michigan January, the wind is biting, and snow drifts are piling up. The last thing you want is your furnace to break down! There are a few good options to help avoid this and save money in the long run.
The efficiency of a furnace is measured by the percentage of money spent on heating that actually converts to warming your home. New furnaces from Bryant are highly efficient to the point where 97% of every dollar spent heats your home. Many older furnaces only convert about 65%! The rest of this energy is wasted by old technology and a pilot light that's constantly lit. New furnaces have an electric ignition that only starts when the thermostat tells it to, meaning they're not burning unnecessary fuel like a traditional pilot light is.
Heat pumps are another great way to increase the efficiency of your home, and they don't necessarily require you to retire your current furnace. In temperate climates, heat pumps can work side by side with furnaces to remove cool air from your warm home. For example, Bryant heat pumps pair great with furnaces because they seamlessly shut off to allow your furnace to handle very low temperatures when dictated to do so by the thermostat. Anything above this point and the heat pump will kick in. This means big savings on energy bills, since heat pumps only use electricity (no propane or natural gas). Heat pumps can pump warm air out of your house in the summer, too!
Finally, boilers are another great and eco-friendly option for heating your Ann Arbor home. If you have access to natural gas, a boiler could be a great fit for you. They have electronic ignition and are finely tuned to extract the most amount of heat possible from the gas. Boilers, as well as the other options mentioned, can be easily installed by a CMR Mechanical technician.
Schedule Your Fall Clean & Check Inspection with the Heating and Cooling Experts at CMR Mechanical
If you're not ready to install a new heating system, tuning up the system you already have is always a good idea. Having equipment cleaned and maintained is important to make your system last as long as possible and work efficiently. CMR Mechanical's trained technicians specialize in checking the health of residential heating systems and providing services to improve the system's efficiency. You'll notice a difference in how your home feels, and it's a great way to extend the life of your system.
So don't fear that refreshing fall chill. If you make some of these changes to your home this season, one change you won't have to stress about is your energy bill.