Services Offered for Heating Homes in Ann Arbor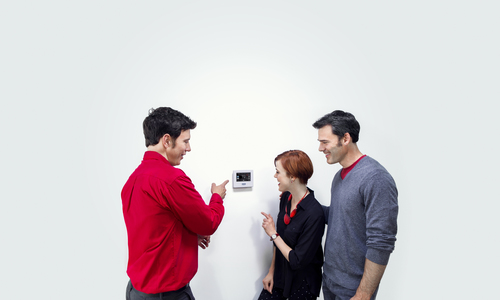 Are you hearing strange sounds coming from your furnace?
Do you have high energy bills?
Does it take a long time for your home to warm up after your furnace kicks on?
You could have a problem on your hands! If your furnace is showing signs of needing repair, have it checked by a professional to ensure that it's running in tip-top shape.
What Can You Expect During a Furnace Tune-Up?
A furnace tune-up maybe be slightly different depending on what kind of system you have. However, we typically run the following basic checks on your system:
Test carbon monoxide levels
Pull and clean burners, adjust as needed
Inspect heat exchanger
Clean pilot assembly or flame sensor
Test and adjust safety controls
Inspect flu pipe and vent system
Check draft and perform combustion analysis
Check thermostat operation
Check blower and motor operation
Check gas pressure and adjust
Change standard air filter if needed (filter extra)
Lubricate all moving parts as needed
Check operation of humidifier and replace pad if necessary (pad extra)
If you want to learn more about what we do during a tune-up to prevent a future furnace repair for heating your Ann Arbor home, you can read more here.
Services We Offer at CMR Mechanical:
We service and repair residential, commercial and industrial equipment; while specializing in all types of furnace systems, refrigeration, water heaters, boilers, and back-up power generators, as well as many other products and services including:
Furnace tune-up
Furnace repair
Furnace replacement
Indoor Air Quality check
Programmable thermostats
Knowledgeable Contractors Heating Ann Arbor Homes: Schedule Your Tune-Up Today!
At CMR Mechanical, we provide ongoing training for our service technicians. Our techs are factory trained and qualified on virtually all brands of heating and cooling equipment and indoor air quality. We'll never try to sell you a system or upgrade that you don't need. We'll explain the problem if one exists, and help you understand how it should be repaired.
In addition, if your furnace doesn't need to be repaired but you want to upgrade, we can make those recommendations as well. If you're looking for ways to increase your energy efficiency, reduce fuel consumption, or help your home stay comfortable all year round, we can help!