What Does it Mean To Be a Bryant Dealer For Heating in Ann Arbor?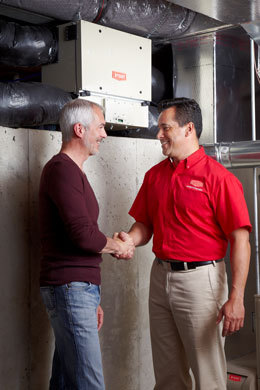 Do you like Bryant heating equipment?
Are you looking for the highest standards in skills and technology?
Do you want the promise of a 100% satisfaction guarantee?
According to Bryant, "Factory Authorized Dealers stand with the unparalleled performance he/she offers—from reliable service to technical know-how. When choosing a dealer, look for the Bryant Factory Authorized Dealer symbol, which means your dealer has met our highest standards for superior skills, service, and a promise of 100% satisfaction guaranteed."
Our strong commitment to doing the job right led us to the Bryant Line of equipment. "We partnered with Bryant because we want to offer a product that is well built, energy efficient, quiet and reliable. We have been a Bryant Dealer for over a year and have been very happy with the relationship," says Andy Bobo, Owner.
Knowledgeable Contractors for Heating in Ann Arbor
At CMR Mechanical, we provide ongoing training for our service technicians. Our technicians are factory trained and qualified on all brands of heating in Ann Arbor, air conditioning in Ann Arbor and indoor air quality.
100% Satisfaction Guaranteed Heating in Ann Arbor
Call us today at 734-424-9555 to schedule an appointment. We'll measure your home and survey your needs to recommend the correct heating in Ann Arbor to maximize your comfort. We're committed to providing you excellent service. In fact, we put our 100% Satisfaction Guarantee for equipment and all services in writing!