Why Homeowners Shouldn't Buy a New HVAC System Online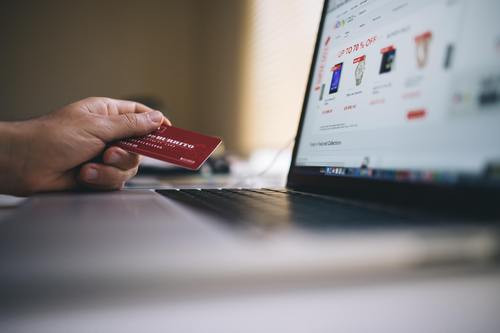 Thinking about shopping online for a new HVAC system? Need help with your options for heating and cooling in Ann Arbor? Looking for convenience when you're buying a new HVAC?
You've got a lot going on. So, when you're shopping, it's understandable that you're looking for convenience. When you can buy almost anything online from shampoo to cars, hopping on the computer to buy a new HVAC might seem like a great option. But the truth is, you might lose a lot more than you gain if you choose to shop online for this household appliance.
Learn more about the cost of shopping online for your HVAC system from the experts in heating and cooling Ann Arbor at CMR Mechanical:
How many options is too many? You might be overwhelmed by options when shopping online and not be sure how to narrow down your choices without expert recommendations and evaluations of your needs and compatibility. All that means is that it might take you longer to figure things out on your own than if you rely on the knowledge of an experienced contractor.
Who's going to work on your system? Your options might be unlimited in terms of what you buy when you shop online, but you still need a local heating and cooling company to service your equipment over the years. You might have a hard time finding a company that can work with the brand you purchase online.
Do you know what size system you need? Installing a correctly sized system is essential to the function of your AC and entire HVAC system, and it's not necessarily as simple as determining the square footage of your house. A system that's too small won't efficiently control the temperature in your house. A system that's too big will short cycle and leave you with air quality issues. Your best bet is to rely on a professional to accurately determine your needs and recommend the best system size for your home.
What about installation? Even if you saved money and time shopping for your HVAC online, you'll probably run into issues with installation. You might have trouble finding a reliable contractor to install the system for you because you purchased it from an unverified online retailer. This could also mean that you void your manufacturer warranty!
Are you really saving money? The price tag on systems you can find online might be enticing, but if the discount comes with cheap or low-quality parts, it will cost you long-term. Buying a super cheap system often means that you'll run into expensive repairs down the line or even be faced with replacing the system long before you thought you would need to.
Trust CMR Mechanical with your needs for heating and cooling in Ann Arbor.
Shopping online can be convenient and may be a solid option for many of your household purchases. But when it comes to your HVAC, shopping online is likely to cost you more than it saves. When you're ready to talk to the pros about your heating and cooling needs, give the experts at CMR Mechanical a call.