7 Questions to Ask Yourself When Choosing the Best Heating in Ann Arbor Solution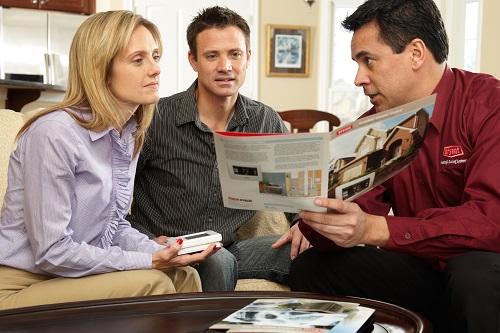 The task of buying new heating in Ann Arbor can be daunting if you don't know what system can best accommodate your needs. Especially in harsh Ann Arbor winters, homeowners like you need to ensure that your furnace won't quit when you need it most!
Imagine having a worry-free heating system that can create a comfortable atmosphere for everyone in your home. You'll also have more money in your pocket – saving money on future repairs – because you'll have a new, quality system.
Shop for the Best Heating in Ann Arbor
When shopping for new heating in Ann Arbor you should ask yourself the following questions:
1. What type of heating system best suits my needs (geothermal, boiler, furnace, etc.)?
2. What size furnace do I need?
3. Should I consider zone heating and cooling?
4. Do I want to save money on energy bills?
5. What kind of thermostat should I install?
6. Should the furnace I choose be compatible with air conditioning?
7. What do I need to ask a contractor to make sure my quote is accurate?
We service and repair residential, commercial and industrial equipment; while specializing in all types of heating in Ann Arbor, furnaces, refrigeration, water heaters, boilers, and back-up power generators, as well as many other products and services.
100% Satisfaction Guaranteed Heating in Ann Arbor
Call us today at 734-424-9555 to schedule an appointment. We'll measure your home and survey your needs to recommend the correct heating in Ann Arbor to maximize your comfort. We're committed to providing you excellent service. In fact, we put our 100% Satisfaction Guarantee for equipment and all services in writing!