How Wi-Fi Water Sensors Can Help with the Maintenance of Your Home!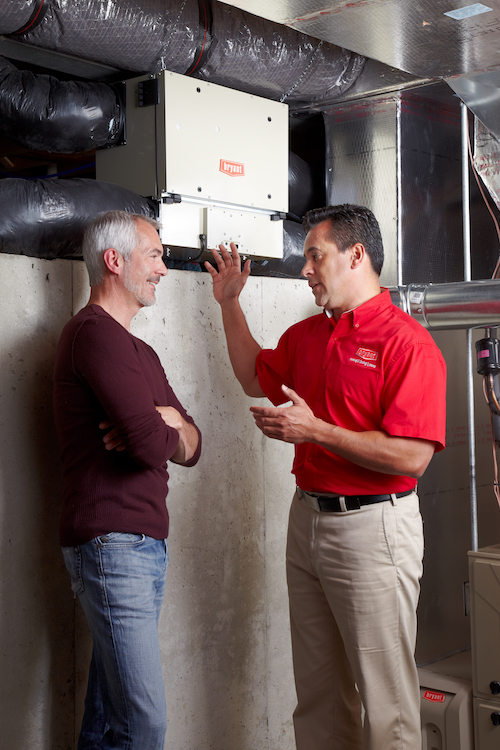 Worried about leaks and freezes in your home? Wondering how you can use technology to protect your house from water damage? Not sure how Wi-Fi technology can play a role in the maintenance of your home?
Whether you're technologically smart or technologically challenged, it's impossible to deny to the growing role tech is playing in the maintenance of our homes. From security systems, to solar energy, to programmable thermostats, advanced technology could easily find a home in almost every corner of your house. And now you can even use wireless internet and water sensing technology to help detect and combat water damage in your home with Wi-Fi water sensors.
Curious to learn more? As experts in many areas of home maintenance and heating in Ann Arbor, we put together a rundown of this intriguing device:
What is it?
A Wi-Fi water sensor is a small electronic device. With a water sensing probe, the sensor can detect water and communicate through Wi-Fi that there's a potential leak.
How does it work?
Place the sensor anywhere in your home where you're worried about leak. Examples of places to consider would be by your water heater, washing machine, or any water pipe you're worried about leaking.
If you already use Wi-Fi in your home, all the sensor needs to work is a power source, either a wall outlet or batteries. If the sensor detects water, it uses Wi-Fi to connect to your phone and alert you. Some sensors also emit an alarm sound when they detect water.
What does it do for you?
By detecting water quickly, the sensor alerts you to an issue hours or even days before you might find the problem on your own. When you are alerted to the issue, you can work fast to minimize water damage and begin any necessary repairs.
The sensors may also be equipped with additional sensing capabilities. If the detector can measure temperature, it can alert you to frosty conditions before your pipes freeze and potentially burst. If the sensor has humidity detection, it can alert you to conditions with too much moisture in the air which promotes mold growth.
Timely alerts to these situations can make a big difference in the time and money required to correct them. If you have any areas in your home that make you worried about leaks, or if you have a pesky leak that keeps coming back, a Wi-Fi water sensor can offer you real peace of mind! For answers to more of your questions about home maintenance and heating your Ann Arbor home, give us a call today!